Hidden gem of the Balkans: Lake Skadar
The simple pleasures of the Balkans are easy to discover in this unspoiled gem of southeastern Europe. I got a plane ticket for my birthday and we landed in the pearl of the Balkans.
We flew with low budget carrier Ryanair to Podgorica, capital of Montenegro. Upon arrival we hopped in a car rental and enjoyed the ride along a spectacular mountain scenery, glittering lakes and 50 shades of autumn colors. During the ride to Rijeka crnojevica (an UNESCO protected area), I broke out in a cold sweat in the passenger seat while finding our way through creepy steep hairpin bends.
Arriving at Rijeka crnojevica  (starting point), we headed to our stay for the weekend, which was called ''Rooms Dujeva' - click link to find the place on Tripadvisor. While the pitch-dark set in, we had to look for this apparently really remote place without a specific address. Avoid a dozen curses and make sure to write down the GPS coordinates to get there.
We stopped by a little bar in town and some helpful locals showed us the right directions (and even called the owner of our bed and breakfast to inform him that we were lost and found).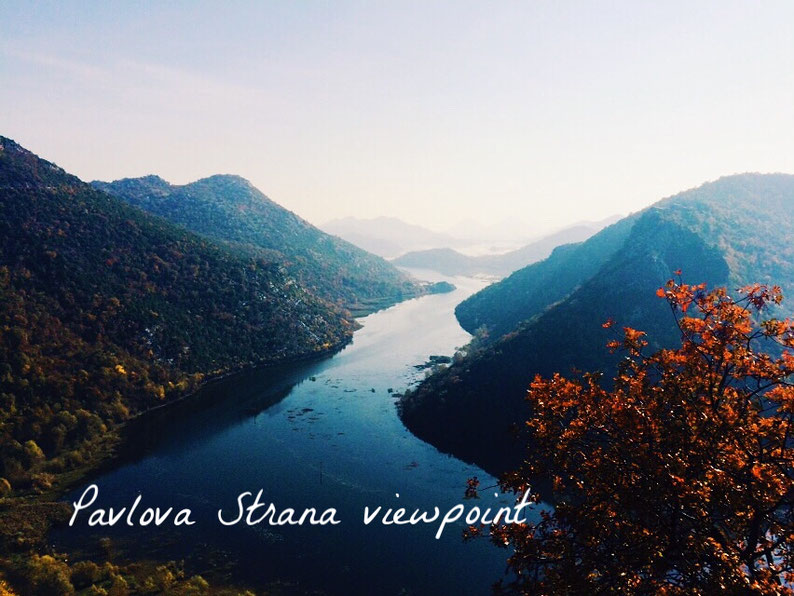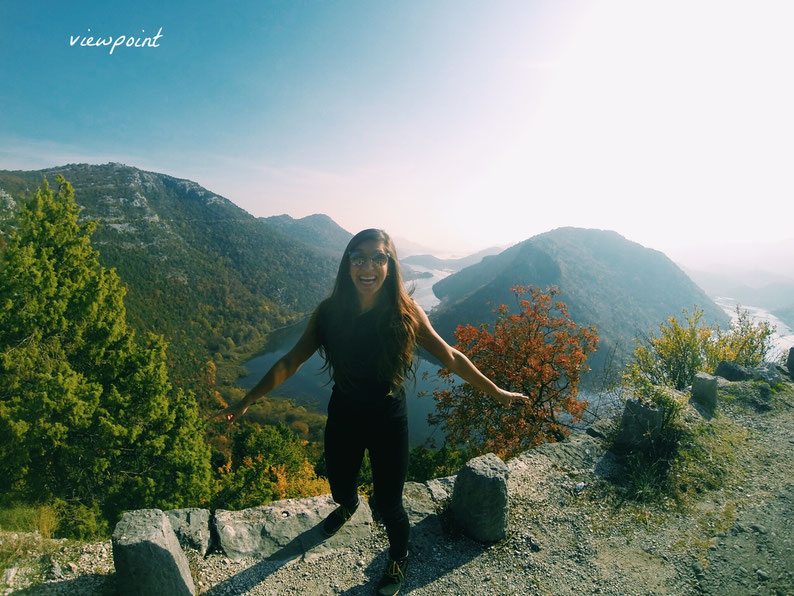 A few curses, a dozen of turnarounds and 3 hours later, we finally arrived at our stay high up in the mountains. Since it was pitch-dark, we didn't get the chance to enjoy the views that night. We were welcomed in a little stone guesthouse with home brewed red wine by Drago and Dusanka, the lovely owners of the place.
Fun fact: they provided in their own food by hunting wild boar, fishing, maintaining vineyards, growing all kinds of fruits and vegetables, and producing their own honey. They served us fresh fish every day as dinner and it was unquestionably delicious. I was mind-blown when I discovered kiwi's actually grow on deciduous climbing plants.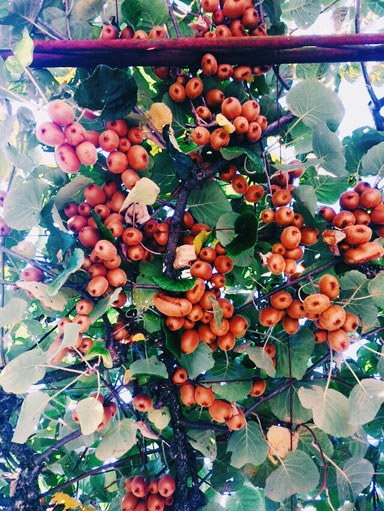 Our hosts had limited English proficiency but they put every piece of effort in trying to explain everything. When we didn't get it, they went ahead and called up their son, so he could explain us in English the message his parents were trying to get across. Pretty helpful and entertaining as well. Such sweet people.
We woke up the next day with an impressive view on lake Skadar, Balkan's largest lake, surrounded by steep mountains in an autumn-y atmosphere. After a phenomenal greasy -oops holiday calories don't count - breakfast, we descended the mountain along a small road behind the guesthouse, that lead us down to the lake. We hopped into Drago's canoe (for free) and paddled the waters of Skadar.
Apart from being chased by geese and ducks, this canoe trip in the wilderness was beyond peaceful. At the end of the day, it was such a great experience watching the sunset in this mountain scenery.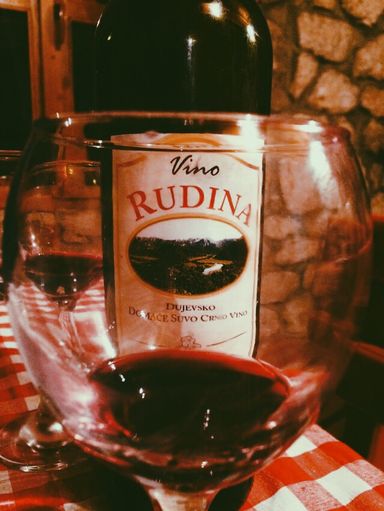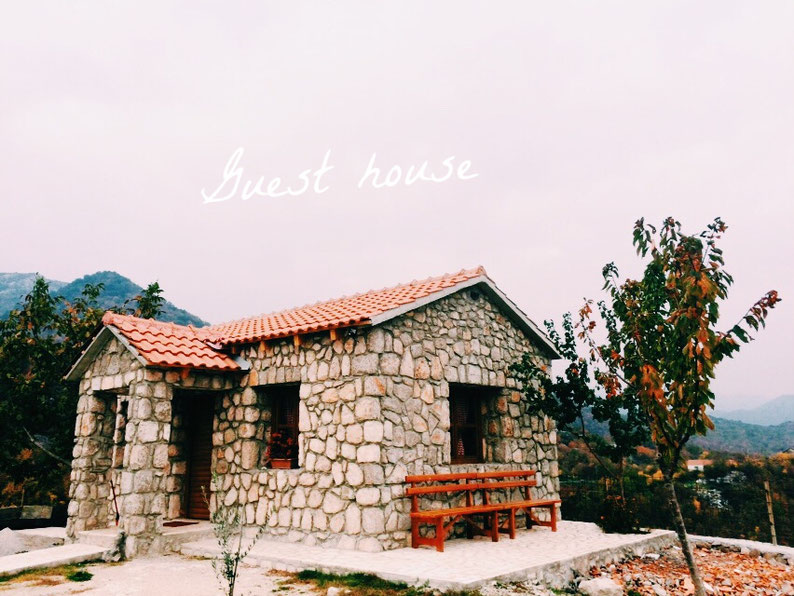 The next day we did a mini road trip along the most scenic routes. The mini roadtrip started in Rijeka and we drove all the way to Virpazar, Budva, Kotor and finally Cetinje. We spent the afternoon at a small beach called 'Buljarica', near Budva. Vivid coastal views guarantueed. 
Another beautiful coastal town you definitely shouldn't skip is Tivat. One of the hottest tourist spots located in the Bay of Kotor. This place is easy accessible by taking a direct flight with TUI , or you can choose to drive here all the way from Podgorica, which takes about one hour and half.
Hiking spice inside me took over the last day (not really), and we climbed up a random hill to have a last spectacular look at the lake and her surroundings in autumn glory. Aside from being super excited for the view, I was a lil bit creeped out because I saw wild boar poop (and my friend left me lol) but totally worth it in the end!