Where to eat?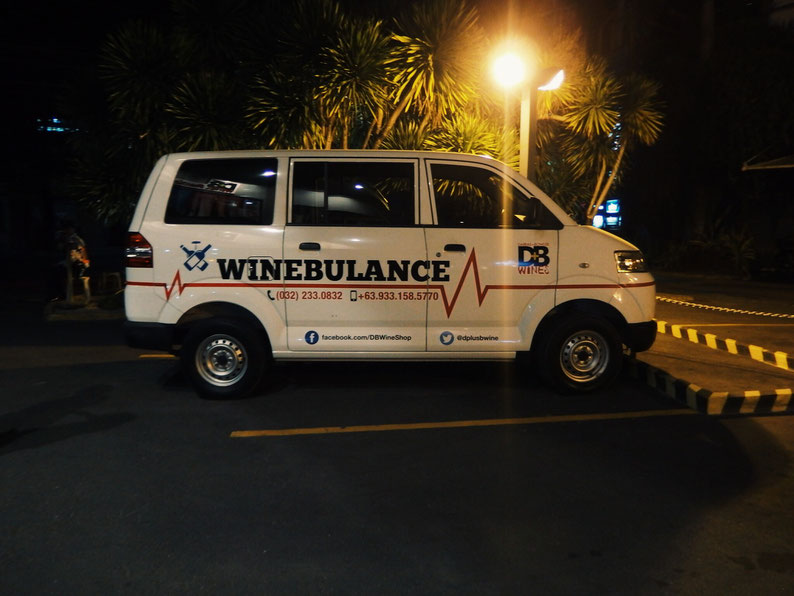 Where to do fine dining in the hustle and bustle of Cebu City? Well since eating is my favorite hobby, I'm beyond excited to function as your local food guide in order to please your gastronomic demands. Finding food in this vibrant city isn't really hard since the growing selection of restaurants becomes quite overwhelming. However, I personally think it's hard for newbie travelers to find the places relatively unknown by the mainstream world, hence hidden spots.
Surely the lonely planet guide offers a bunch of superb recommendations for food and drinks, but I find the choices somewhat outdated (f.e. Mango Avenue evolved to an invasion of Korean town nowadays). 
Armed with my regular food trips in Cebu, I put together a list of my favorite restaurants when you're trying to figure out where to go. Bon appetit! 
Circa 1900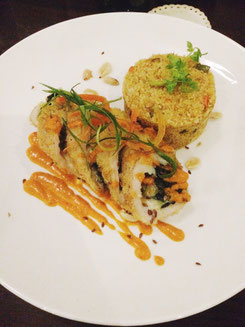 High-end superb food in a beautiful Spanish heritage house. 
Address : Sanjercas Ville Ext. Road, Lahug
---
Gibbs' Hot Wings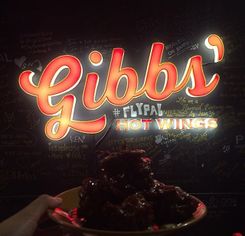 All sorts of chicken wings.
Address : Streetscape, Banilad.
---
ECHOstore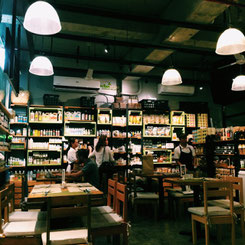 Healthy and organic food. 
Address : Streetscape, Banilad
---
Arano's
A must try! Authentic delicious Spanish food! The place is very intimate with a little garden area. 
Address: Fairlane Village, Guadalupe. 
---
My Greek taverna
Serves cheap gyros, pitas, kebabs and salads. 
Address: BTC Banilad
---
10 dove street
For small romantic dinners & desserts.
Address: Oakridge Business Park
---
Bucket Shrimps
Highly recommended! Boiled shrimps in Cajun sauce or drool-worthy chicken wings. Eat with your hands here!
Address: Orchid street, Capitol site
---
Pueblo Mexican
Must-try! Mexican food. 
Address: BTC, Banilad
Señor Kimchi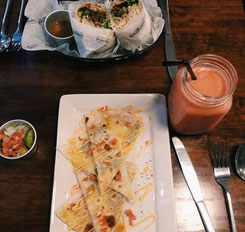 Mexican-Korean fusion.
Address : Laniba building, Escario. 
---
Tymad Bistro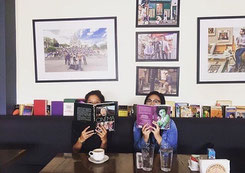 Best French brekky in Cebu! 
Address : Paseo Saturnino, Maria Luisa Road, Banilad. 
---
Vanille Bistro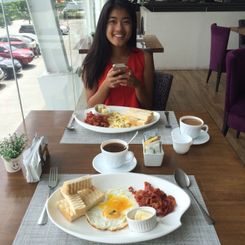 Good place for desserts. 
Address : Streetscape, Banilad.
---
Cafe George
Try spinach and cheese dip as appetizer. 
Address: Ground floor MLD building, Banilad. 
---
Lantaw Restaurant
Located on a windy hilltop. Authentic Filipino food. 
Address: Roosvelt drive, Busay.
---
Pizzeria Michelangelo
Authentic Italian pizza.
Address: Escario Central
---
Blue Elephant
Good food for a reasonable price.
Address: IT Park or AppleOne equicom Tower
---
Barbeque Boss
Simple and cheap Filipino servings. Unlimited rice and cheap beer. 
Address: Gov. M. Cuenco Ave, Talamban
Abaca Baking Company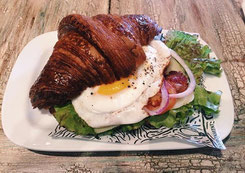 Go-to place for coffee and brunch. 
Address : Crossroads, Kasambagan.
---
Shaka Hawaiian Restaurant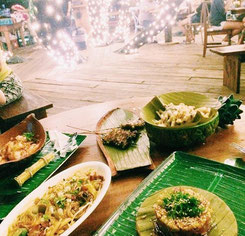 Absolutely LOVED the food here. Try the Hawaiian poke bowl in you're into sushi.
Address : IT Park, Garden Bloc, Apas
---
Larsian BBQ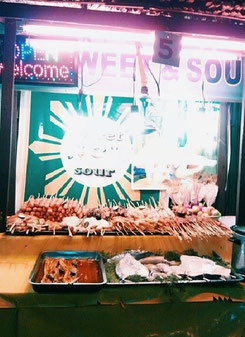 BBQ hub for street food enthusiasts. It may not be the cleanest place to eat for those who have a sensitive stomach. 
Address : Don Mariano Cui, St. Next to Chong Hua hospital. 
---
Gusto Urban cafe + wine bar
Italian food. I find their pasta the best in Cebu. 
Address: IT Park
---
FatCow Burgers
 Juicy burgers. Try True Bleu cheeseburger.
Address: BTC Banilad
---
Pizza Republic
Customize your own pizza. Pick + mix. 
Address: Salinas Drive 
---
Bellini
Open balcony terrace bar and lounge with music entertainment and a skyline view. 
Address: Panorama Heights, Nivel Hills
---
Garlic Rice
Cheap and simple dining. Filipino cuisine. 
Address: Gov. M. Cuenco Ave, Talamban
More on the list:
The Pig & Palm

Gorliz Tapas

Sugbo Mercado

Phat Pho

Anzani

Tavolata

Camden Cafe

Birdseed breakfast club

Maya Mexican restaurant

Giuseppe Pizzeria & Sicilian roast 

Beqaa