A guide to the Komodo Islands
Only one place in the world where the next best thing to a dinosaur is still alive and kicking: the Komodo Islands.
Beyond the bulging dragons, be sure to find pink beaches, exotic coral, majestic manta rays, flying foxes [1] and drift diving in strong currents.   
Tucked away 200 nautical miles east of Bali´s mass tourism, there´s the blissful islands of Komodo. A UNESCO World Heritage site home to the rare dragons who managed to survive for a couple of millions. The cannibal lizard grows up to 3 metres, and can weigh as much as 150kg. Their menu exists out of deer, wild boar, water buffalos, rats and occasionally humans. Despite that the dragons look slow-moving and slothful, their creepy legs can speed up to 20kms an hour. AND, they can swim and dive down to 4,5 meters deep. CREEPY MUCH. So better not to be in a shipwreck near the islands (Google: yes this happened before). However, the Komodo dragons have plenty of prey left on the archipelo. Hence, attacks on humans are extremely rare. Just follow the rules of the briefing: don't abandon the group and stay with the park rangers.
[1] The largest (fruit eating) bats on earth.  
The rangers carry two pronged wooden sticks. Not that this wooden stick made me feel comfortable, but in case of a rare attack, the rangers will poke the nostrils of the dragon as this is the most sensitive part. Although the experience was truly unique, all the animals in this ´natural habitat´ seem to be used to the tourists. A wild boar turned tables as it was happily passing by like Pumba walking on sunshine. There's no doubt that a wild boar will make your heart racing. This one didn´t ran off. Neither did the deer.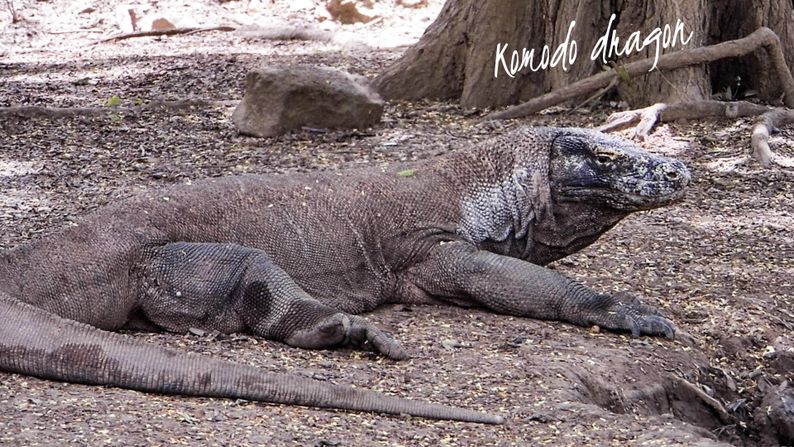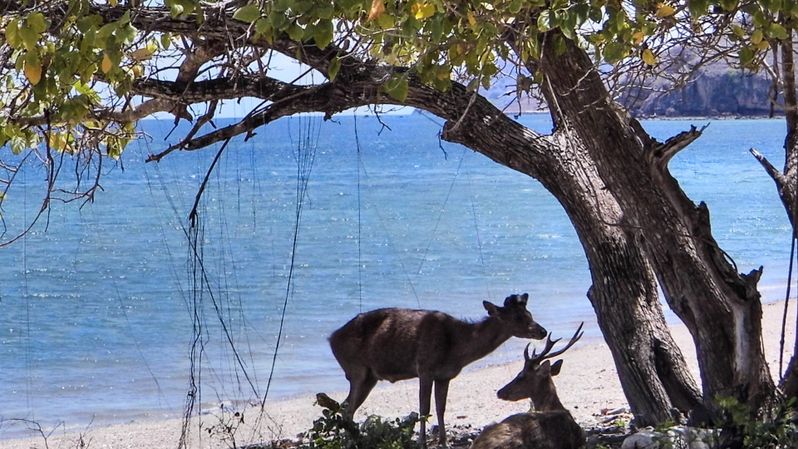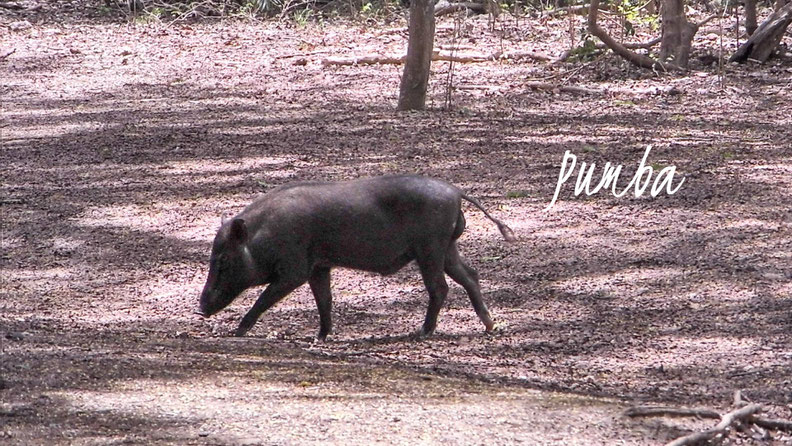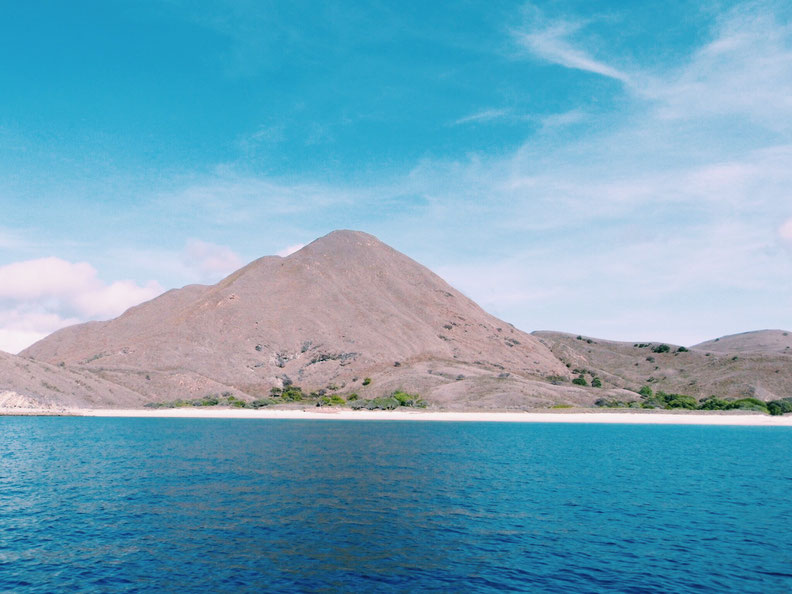 Komodo National Park spans 29 small-scale islands. The three key hubs are known as Komodo, Rinca and Padar. The cluster of peninsulas are most efficiently accessed from Labuan Bajo, the nearest fishing port. Komodo island and Rinca island are acclaimed for the dragons, whereas Padar is notorious for the most beautiful island hike. A 30-minute climb in scorching heat rewards you with a panoramic view of tri-coloured beaches. Absolute heaven! While having a refreshing dip after the hike, we saw a tourist post-hike puking. Ass back quick in the boat as his vomit was surely visible in the crystal-clear water. Moral of the story: bring plenty of water.
Another treasure other than Padar Island, is Pink Beach. A trick of the light with a mixture of white and red sand, results in a soft pink blush. Admire the coral here as it is vividly alive and exceedingly beautiful. Snorkel up and let the current sweep your bum to the soft pink sand. 
After Pink Beach, the boat dropped us in Manta Point. SPOILER ALERT. The captain will tell you ´´WHEN I SAY MANTA!!! YOU JUMP!!!´´. Obviously, he yelled Manta and everyone jumped (except for me myself and I). Firstly, still had the creepers AND SECONDLY, he LIED. Thus, I waited until I saw one and jumped in. Joining all of the tourists-splashing-around-on-a-manta-high. JOY! People swim over you, under you and hit you with every limb they have. Bet it looked like a small-scale Titanic. To this extent, avoid the crowds. Swim away from the group and hunt for other Mantas, as there are usually multiple around. Manta Point is not as crowded as Oslob (Philippines) for the whale shark diving, but it comes close. Except for the Titanic encounter, it´s an absolute dream come true to see flying giants in´the wild´.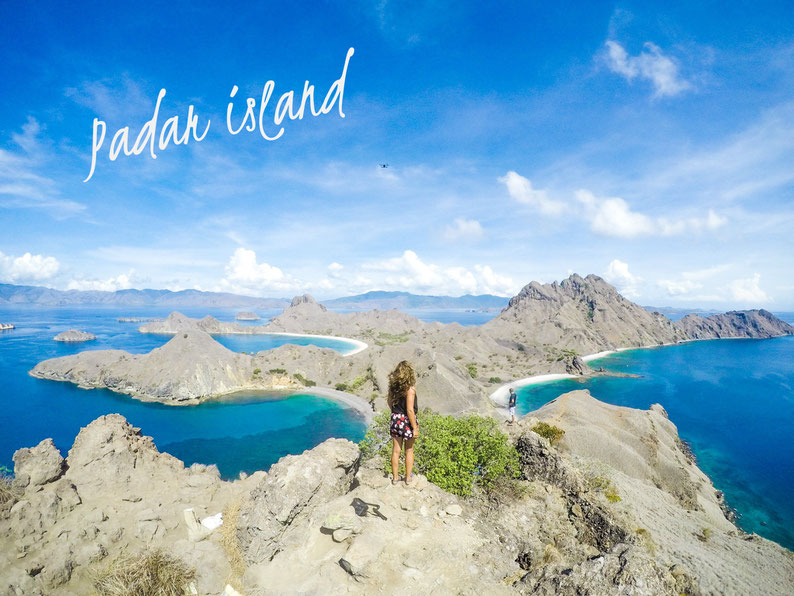 Komodo National Park offers exquisite dramatic landscapes with unbeatable views. Rugged coastlines with dry savannah, in contrast to brilliant white bounty beaches and 50 shades of blue. I wanted to tick this gem off my bucket list for a long time as the place is still preserved from mass tourism (hence, I forced everyone to come along). However, this corner of Indonesia knows substantial growth every year, consequently becoming the hottest holiday spot (obviously). For that reason, the authorities formed a sustainable eco-tourism strategy to preserve this part of Indonesia. 
To end the lovely island adventure.. There´s an unspoiled gem in Labuan Bajo not to miss: Le Pirate Boatel. Where a boat meets a hotel! A BOATEL!! Anchored in a lagoon 10 minutes away from Labuan Bajo. A full review of this incredible stay will be on the blog soon. This floating hotel is an absolute must! After returning to solid ground, we had our first experience with land-sickness. Especially Olivia, had a serious balance disorder going on.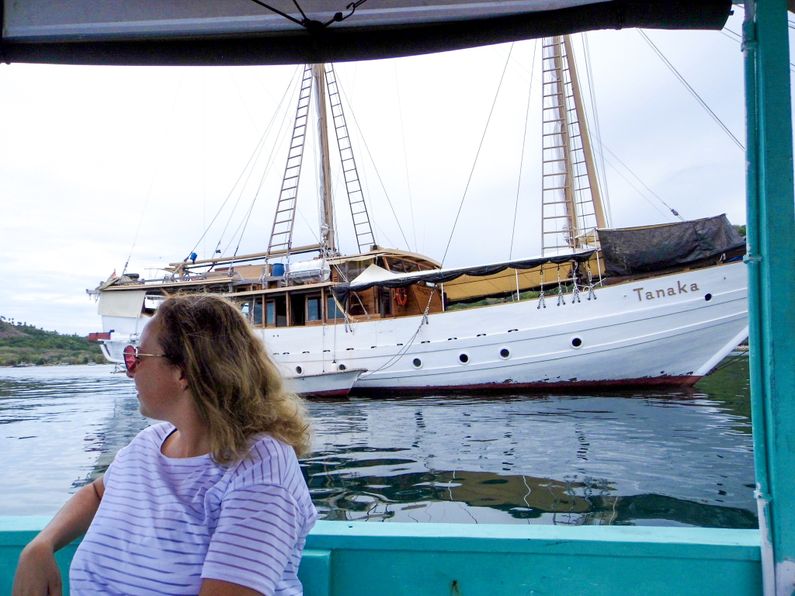 How to get there?
THE EASIEST WAY
Take a 50-minute flight from Denpasar (Bali) to Labuan Bajo (Flores). We paid 47EUR for a one-way ticket with NAM Air. Luggage included and no propeller-driven aircraft.
THE MIDDLE WAY
If you´re able to handle the rough seas, take a safari cruise from Bali to Labuan Bajo. The trip lasts 4D/3N on a boat. It allows you to stop at multiple locations along the way. Also, the Komodo day trip is practically included, as the boat makes stops in these locations towards the end of the sailing trip. A trip costs around 120EUR, including food. Personally, we didn´t take this option due to low safety conditions.
Sailing operators: SeaSafari or Perama Tours
THE HARDEST WAY
Ferry + mini bus + overnight bus + ferry. The trip takes about 36 hours and it´s supposedly the cheapest option. If you´re up for a local adventure off the beaten track, this is the way. Note that preparation is key to figure out this exhausting long haul! A couple of blogposts can be found online, providing tips on how to do this efficiently. Our initial plan was taking this route back to Bali, as it provided us the opportunity to explore Sumbawa and Lombok on the way. Eventually we ended up in Java apropos to Mount Agung´s eruption. 
Where to stay?
Labuan Bajo is the gateway to the Komodo Islands. Therefore, book your stay in, or around (f.e. Waecicu bay) this fisher town and use it as your base to explore around. We stayed at Dragon Dive Komodo, a new hostel in town offering an outdoor pool, diving courses, a yoga deck, billiard tables, a pizza restaurant and a bar. The place offers dorms as well as private rooms. Note: no hot water in the dorms, except for the female dorm. 
For prices, check Booking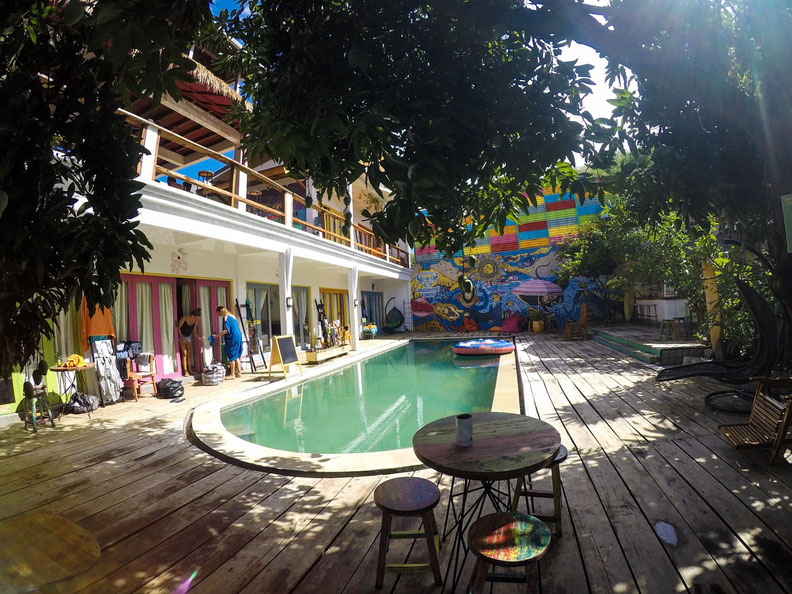 Travel itinerary
Example of the itinerary :
1 full day cruise to the Komodo islands
Starts at 5AM and ends at 6PM

The stops include Komodo, Padar, Pink Beach and Manta Point.

(Haggle with your operator to add different stops) 

Price: around 30EUR
Snorkel gear, fins and lunch included
1 full day of exploring nearby islands
Kanawa Island
Sabolo Island
Price: around 18EUR
Lunch included
2 days of scootering around
To Waecicu Beach
To Atlantis on the rock (lunch)
To Cunca Rami waterfalls (failed halfway through because of heavy rainfall)
Massage (Flores Spa)
2 days in Le Pirate Explorer Boatel
Starting point: Le Pirate Office Explorer (main street in Labuan Bajo)
Free shuttle service to the lagoon
Price: 30EUR per room/night
Activities available such as SUP and kayak
What to do here? Explore the lagoon, relax in the hammocks and watch sunset on the deck. 
BEWARE OF COCKROACHES (Cockroach spray available)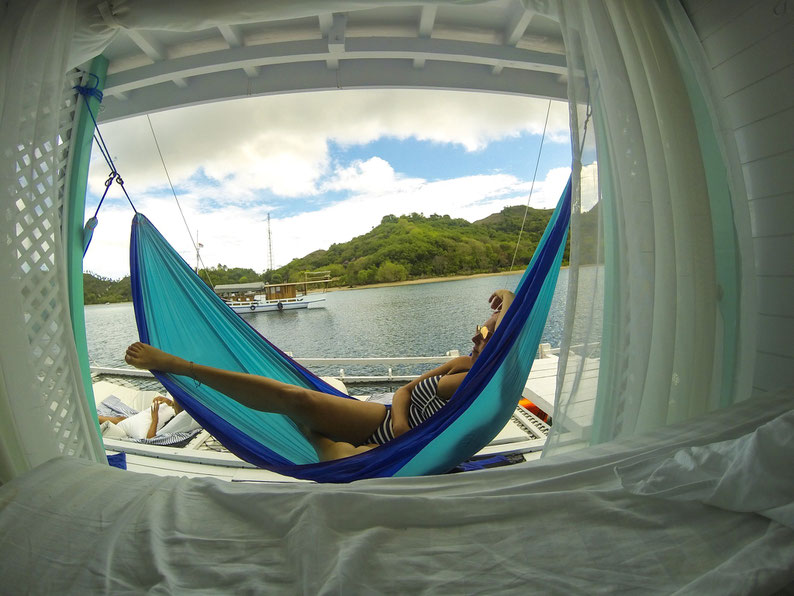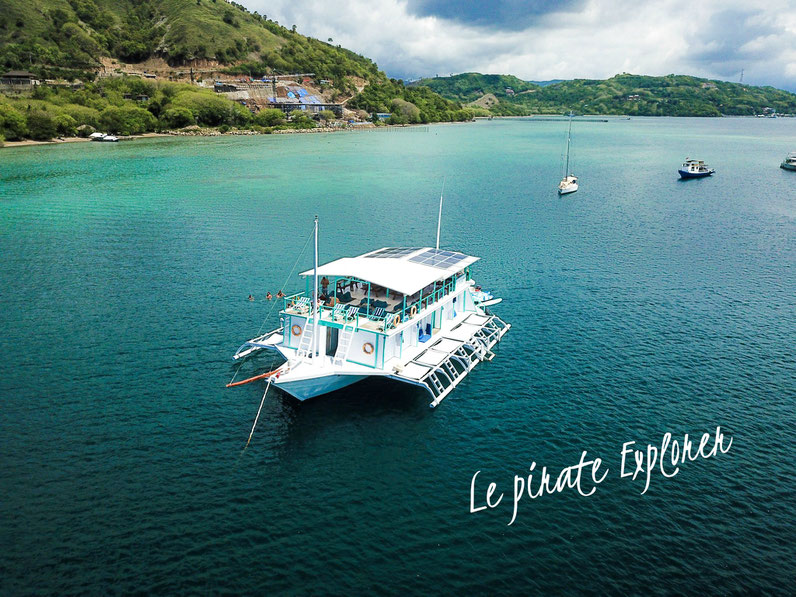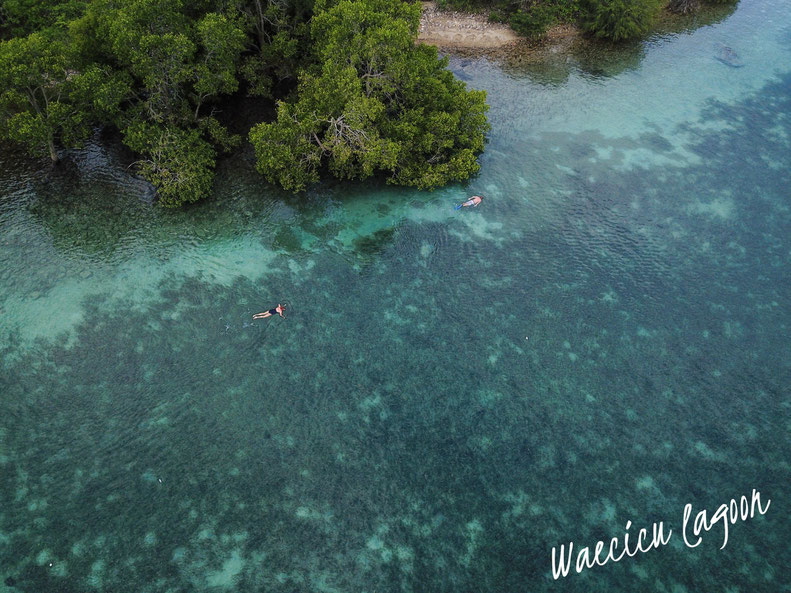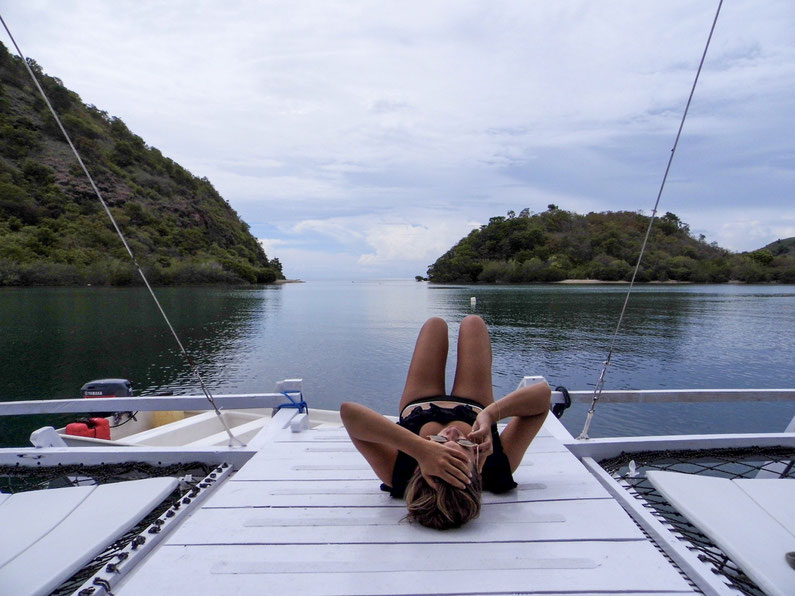 Tips and tricks
We booked the Komodo day cruise on the spot during low season. A lot of operators are offering a broad range of tours in Labuan Bajo. There's day tours, dive tours, land tours and liveaboards packages. Haggling required! Haggle for lunch and snorkel gear. Besides that, make sure your operator doesn't skip any parts of the tour. Le Pirate Explorer offers some great packages for fixed prices. If you compose the trip your own, choose Rinca island instead of Komodo for seeing dragons. Less impact from tourism and more dragons.
Reduce plastic waste, take home litter and don't step on the corals.
Bring enough cash, as ATM'S are not always working.
Whilst our stay in Le Pirate Boatel, we didn't want to spend money on a paddle board every day. SO, we used a lifejacket to float in!! If you're not able to stay in the boatel, day passes are available. Say hi to Harry!
Bring a hat, rain jacket, trekking shoes (don't hike Padar in flip flops), insect repellent and snorkeling gear. 
Don't touch the manta rays. Touching a manta harms the protective slime coated skin.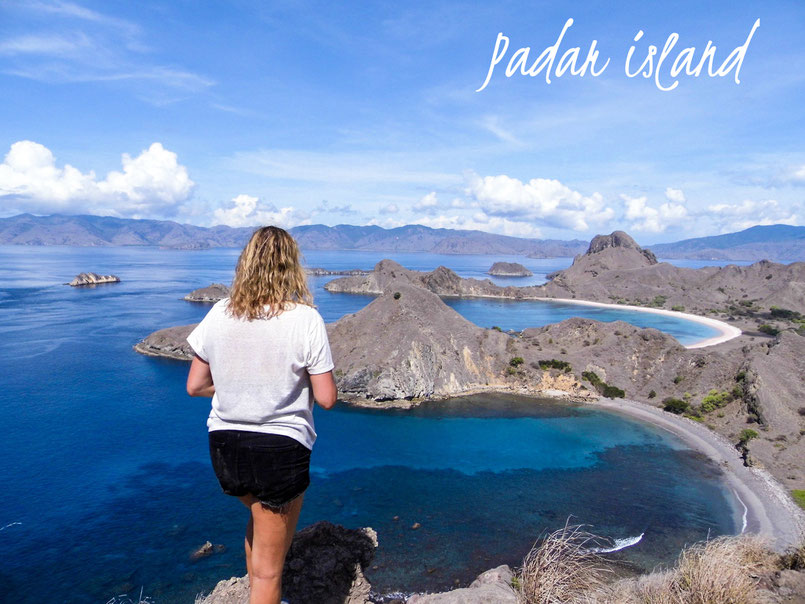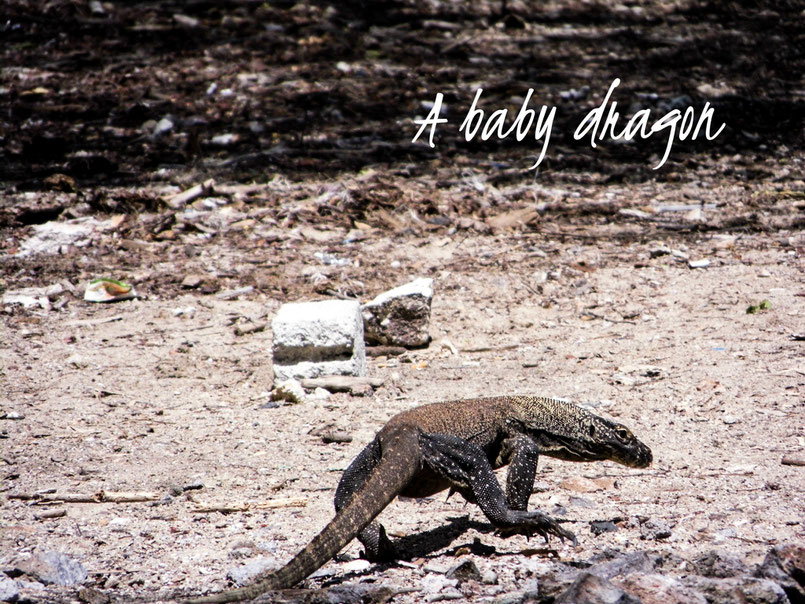 Fun facts
Rinca Island made the headlines when scuba divers stranded on the island in 2008. They survived on shellfish, while throwing rocks and dive weights at the dragons. 
The Komodo dragons are long-distance swimmers and give virgin births. AND they can smell blood from miles away.
George H.W. Bush received a Komodo dragon as a gift from the Indonesian government.
Where to eat?
Local fish market!! (fresh fish around 4pm)
Bamboo Cafe (best breakfast/lunch in town)
La Cucina  (good italian and fast Wifi)
Le Pirate Explorer Restaurant (small portions)
Atlantis on the rock (expensive)