The Hindu Masterpiece of Indonesia
A place of peace and power, and swarms of selfie sticks. This Hindu temple complex in East Java is an Unesco World Heritage Site with over 200 monuments, making it one of South East Asia´s largest Hindu temples. Prambanan´s architecture is mainly inherent to the Hindu culture, but some Buddhist details are also integrated into this masterpiece structure. The eclectic mix of Hindu and Buddhism architecture elements is quite rare, representing a cultural 9th-century treasure.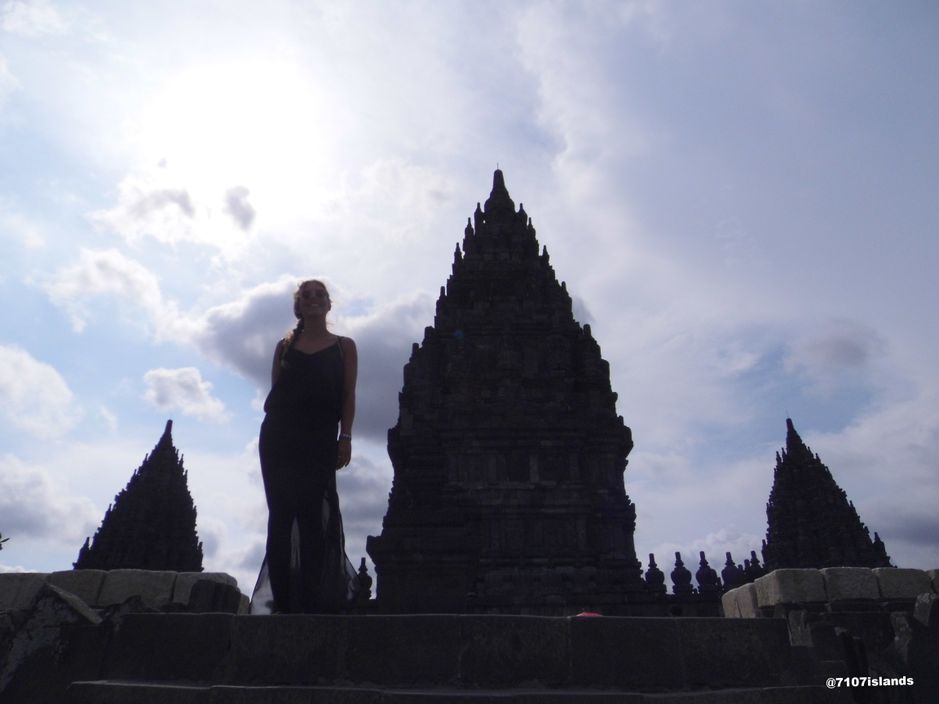 Due to a lack of research before the temple run, we started the day without any expectations. Not sure to define the lack of history awareness as a blooper or not. BUT, one cannot fail to see this Temple compound is beyond spectacular. The ancient site has significant history and depth, and learning to understand the story will magnify your experience.
The entrance of this immense lush green park is beautiful. Walking across the park towards the beautifully carved ancient temples felt like Tomb Raider in real life. The details of stone carving are without a doubt impressive. Some debris are left around the compound, as a result of the big Java earthquake. This sight will provide understanding in how much work was given to build this tremendous place. Prambanan Temple is considered as one of the most beautiful Hindu temples in the world.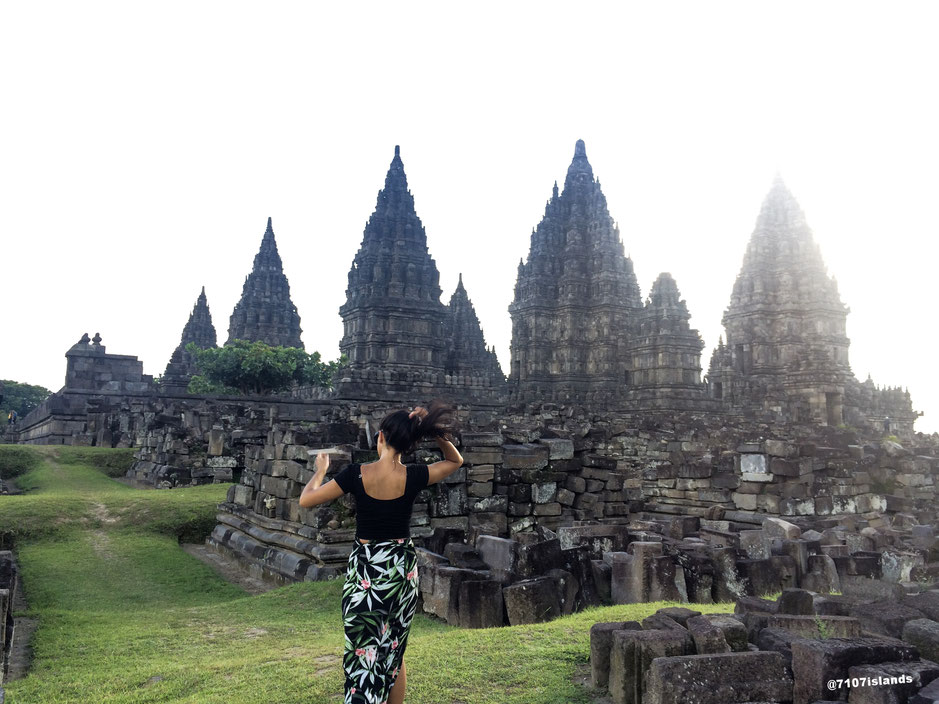 how to get there?
Best is to book a day tour combining Borobudur Temple (another impressive Buddhist shrine) and Prambanan Temple. Although both temples are quite packed, Borobudur is packed with hundreds of international tourists, as Prambanan has more local tourists and students.
Prambanan is about a 2-hour ride away from Yogyakarta. The day tour is inclusive of private transport, a driver and ticketing service. Furthermore, popular outdoor ballet shows are also held in the Prambanan temple complex. Unfortunately, we didn´t had the chance to envy the outdoor shows due to rainy season.
The tour was booked with Agung Inn (tours). The office is located right next to the Via Via Café, in Yogyakarta´s famous Prawirotaman Street. Price for both tours costs around 60EUR.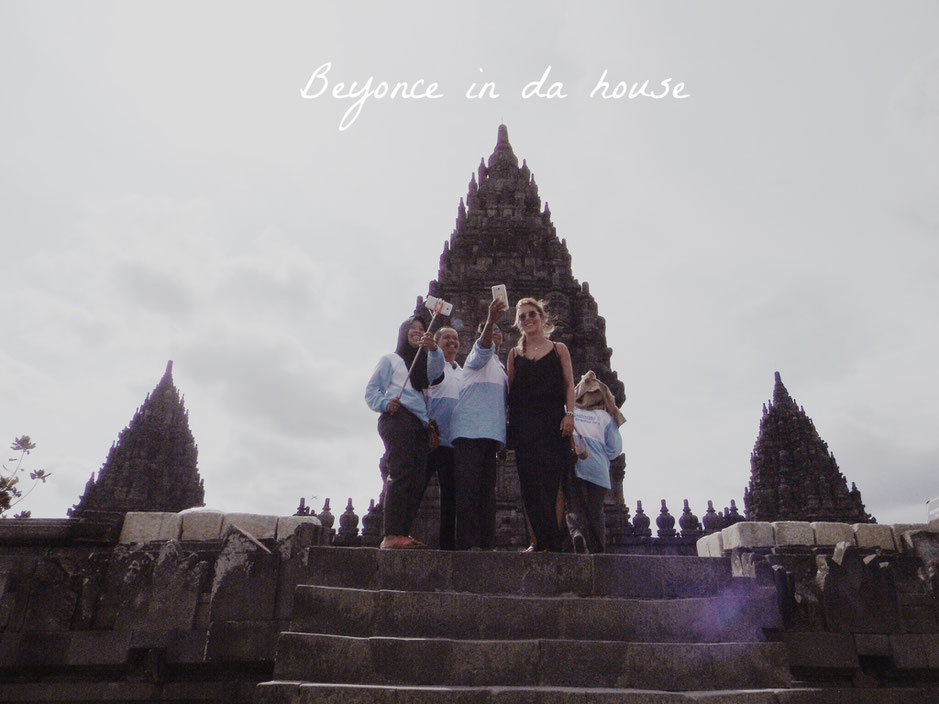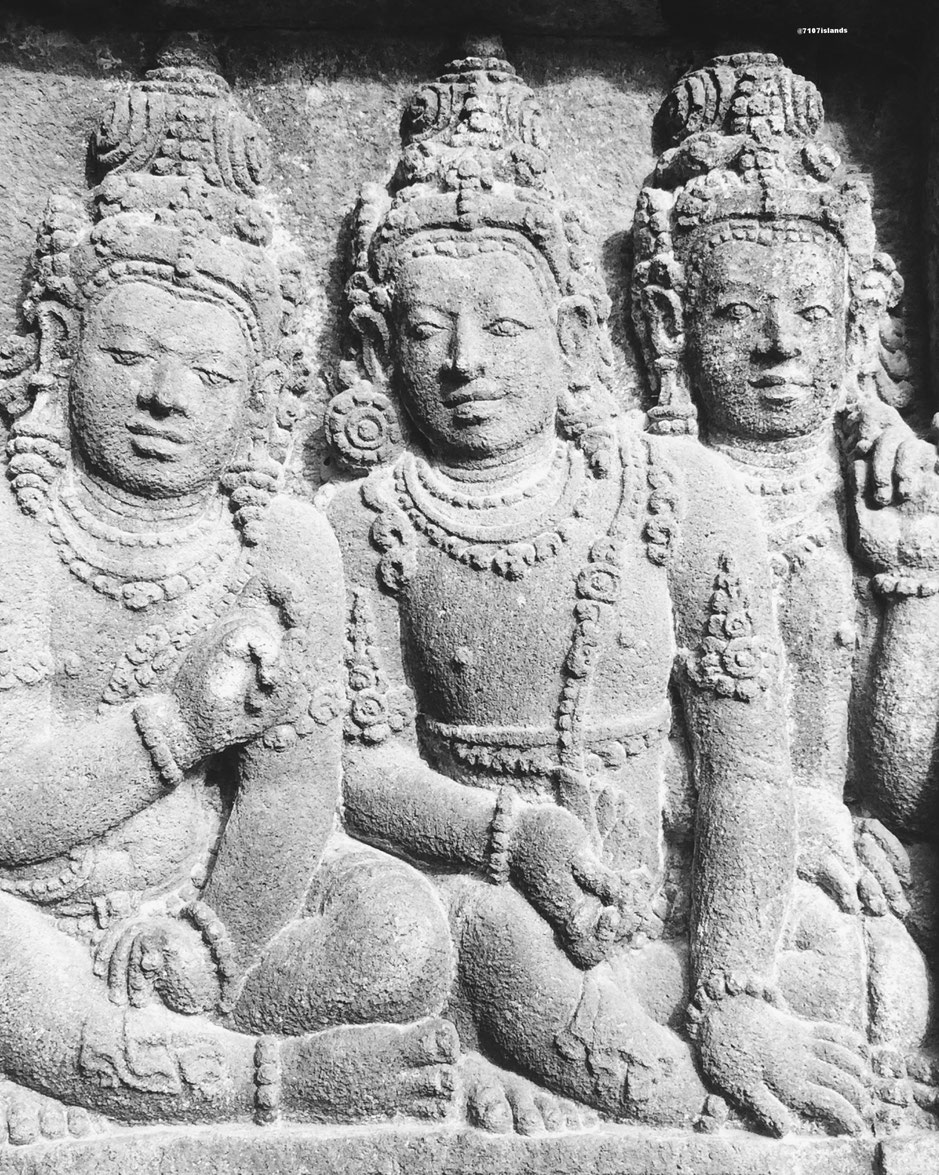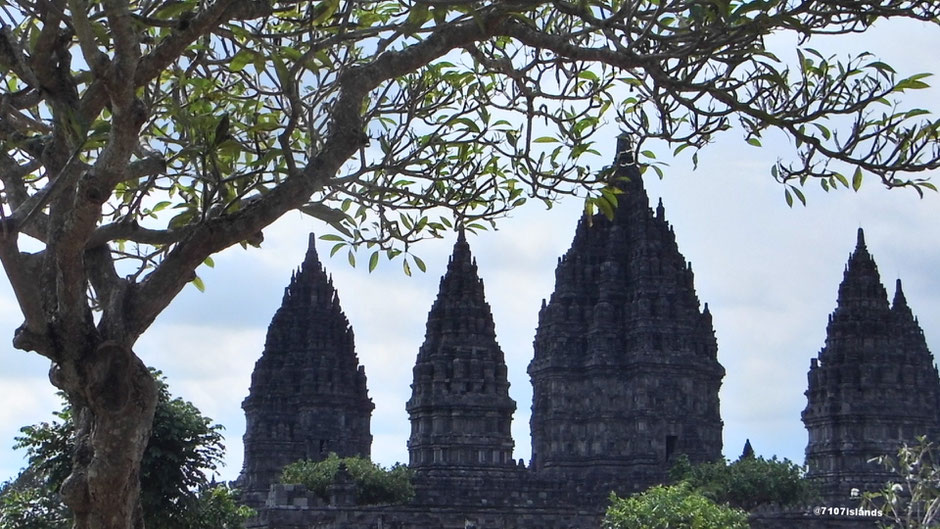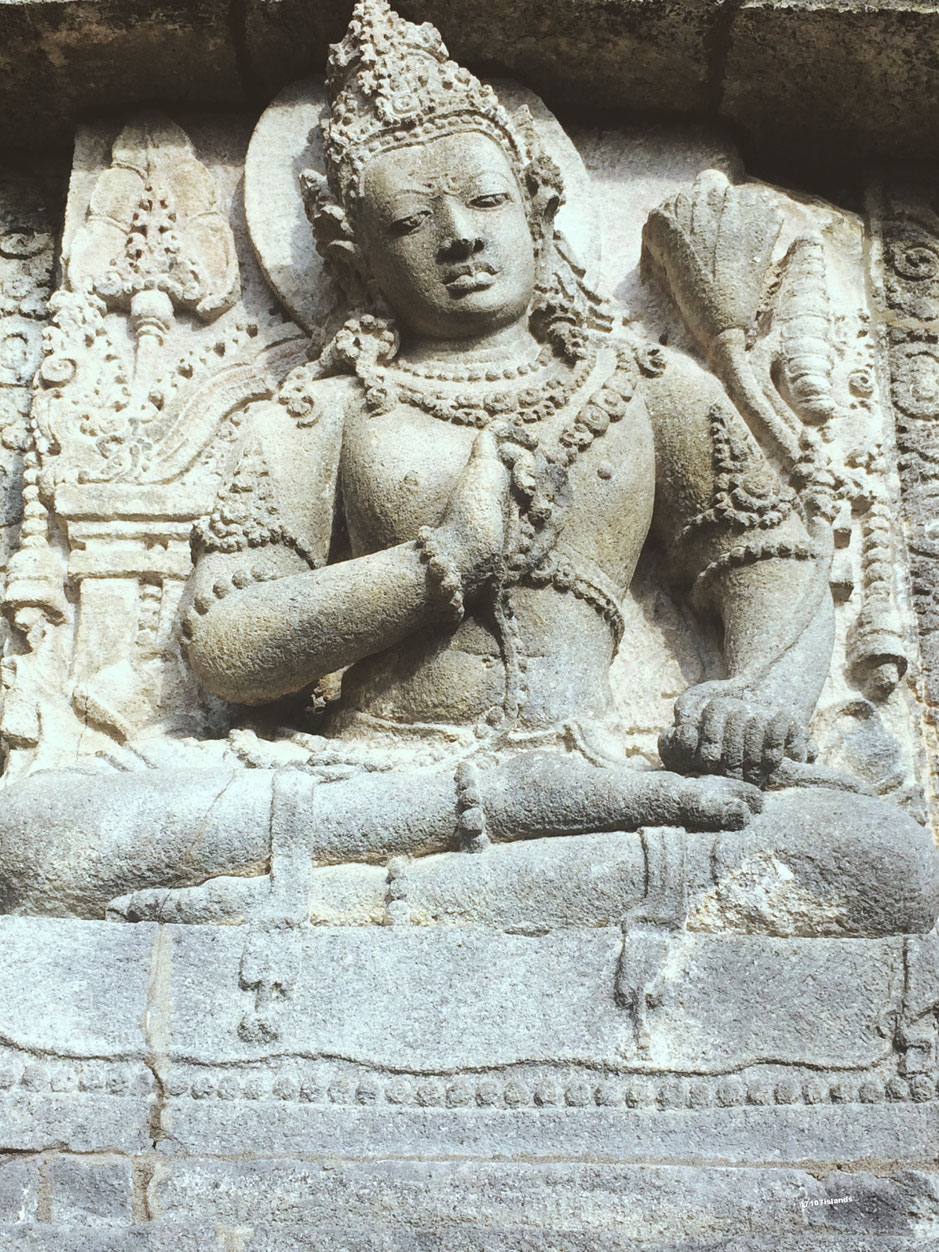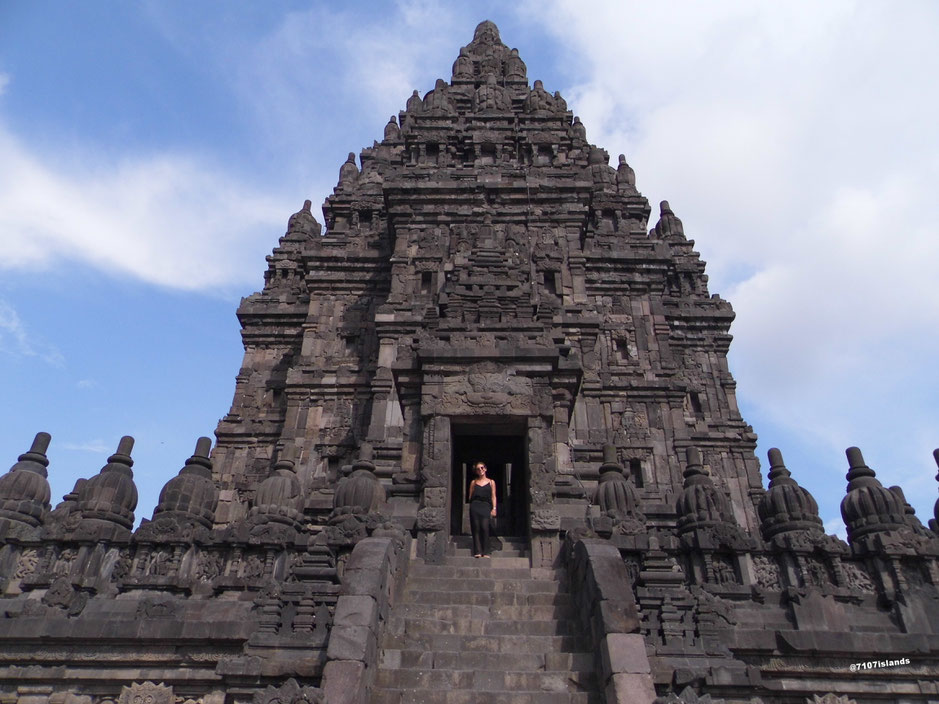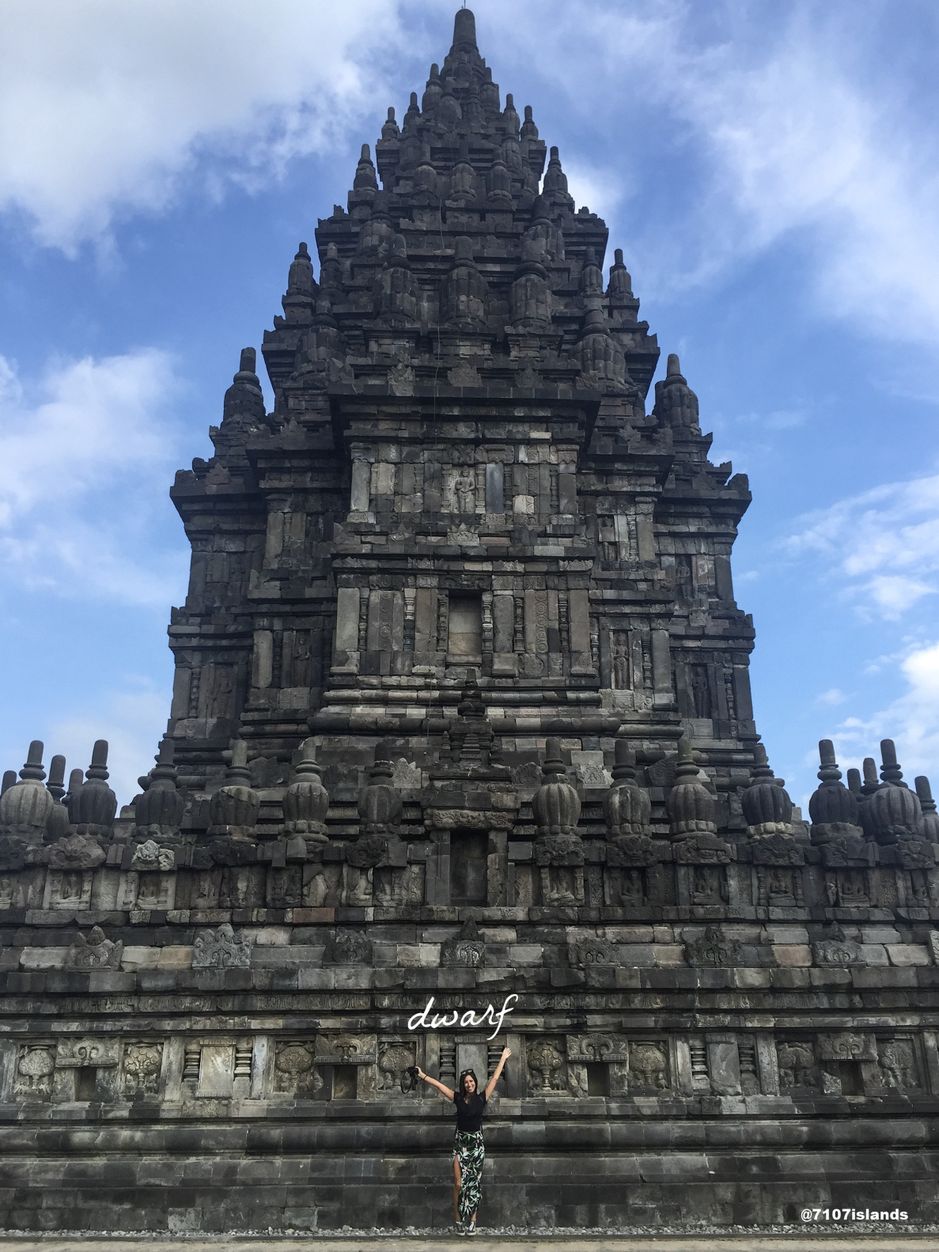 tips
Grab a power brekky at the Via Via Café before departure. Their food range is absolutely delicious.
Embrace for dozens of locals wanting to take selfies with you at Prambanan. Apparently it´s a thing. Bring sunglasses to spy them lurkers.
Bring something to cover up your flesh.
Grab an ice-cream or refreshing coconut on your way out of Prambanan Park. Support the local vendors.