Want a refreshing escape from the hustle and bustle of city life? Immerse yourself in this quaint exotic little town near Kuala Lumpur. A picture-perfect island foolproof for a weekend getaway from the city. 
Presenting you Pangkor Island.
Whilst Perhentian and Langkawi offer the most popular (and better) beaches of Malaysia, Pangkor Island is the most convenient alternative for a short escapada near Kuala Lumpur if you´re in a time restraint.  Pangkor is located on the West coast of Malaysia, about 3 to 4 hours away from the famous Petronas Twin Towers. 
This little island is the perfect pit stop for relaxation, as it provides beaches with a mountainous interior. Driving along the coast in a pink colored cab felt like a mini Cuban experience.  Pangkor Island doesn´t offer high-class beaches such as the Philippines, but the fisher villages are quite laid-back. Furthermore, jungle trekking´s, authentic food stalls and feeding hornbills are common on the island. There´s also a range of water activities available such as snorkeling, the classic banana boats, kayaking and jet ski rentals. 
In addition, the island can be explored by renting a pink taxi, a bicycle or motorcycle. Options are visiting a Dutch fort, a Chinese temple, Pasir Bogak Beach, Giam Island and Coral Bay. Personally, we enjoyed Coral Bay the most. A cute beach with semi-clear water along with cafes, sun loungers, swings everywhere and showers on the beach. GREAT SUNSETS.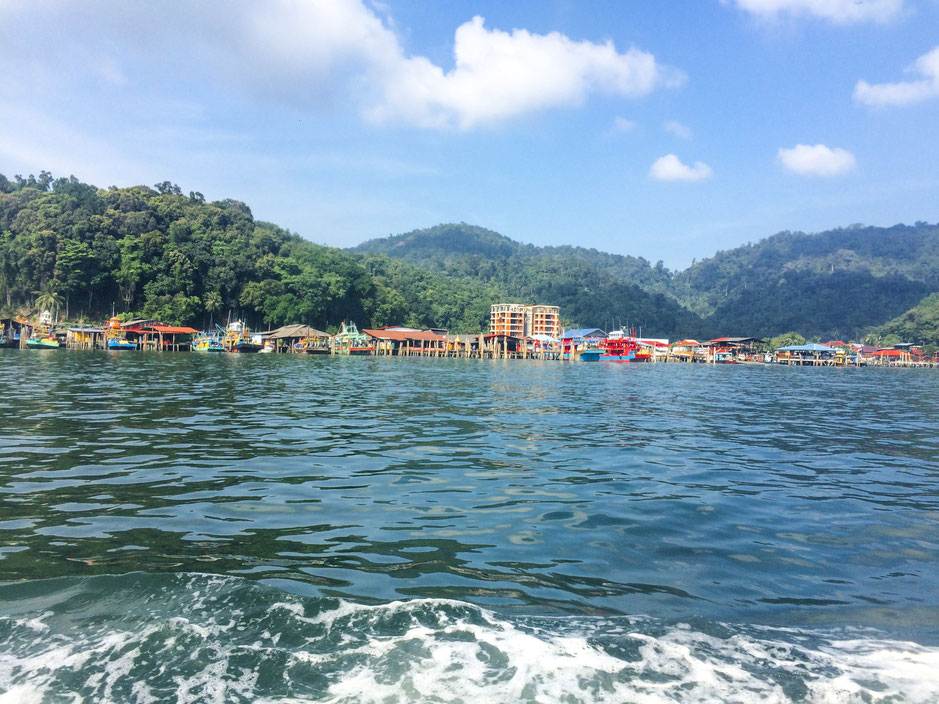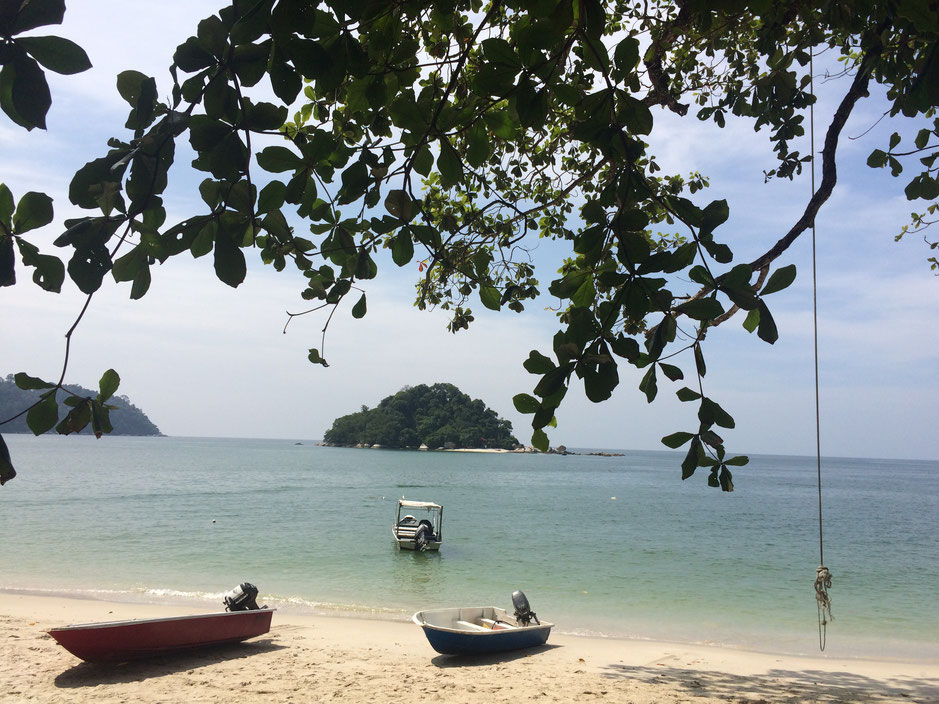 HOW TO GET THERE?
Head to Pudu Central Station in Kuala Lumpur. Tickets are available at the counters for about 5 to 10EUR, depending on the bus company. The bus company we used was PlusLiner. Make sure to clarify you need to reach Lumut JETTY as your final destination. Lumut Jetty is only a 5-minute walk away from the Ferry terminal. The bus ride takes about 4 hours, but there´s scenic views and free USB chargers. Ground breaking.
After arrival, walk towards the market and the port. Buy tickets for 2EUR roundtrip at the Ferry Port to Pangkor Island. The shuttle runs every 45minutes and the trip itself takes 30-45 minutes.
Public transportation in Malaysia is surprisingly very clean, cheap and hassle-free. Although the speedometer of our bus was defective, the bus service was quick for sure. 
TIPS
Head to the jump seat next to the driver when you´re driving through the scenic palm tree roads. Splendid views guaranteed.
Pack snacks so you won´t starve on the bus. Our biggest mistake. 
Bring Nutella to the island if you are allergic to seafood
Hornbill feeding is around dinner time in the streets. Pay attention and listen to the hornbill guy that tells you how to hold your piece of mango if you don´t want to get bit in the finger like Olivia. 
Beware of monkeys. Do not leave your purse underneath trees.