Not so much hidden gems for this article, but a clichéd tourist guide for first-timers.  However, some wine and dine hotspots will be incorporated for a long-weekend-itinerary.
Paris is culturally rich and jam-packed with days of sightseeing. Beyond the croissants, there´s 50 shades of Blue Cheese, beautiful people and plentiful of Parisian cafes in every corner.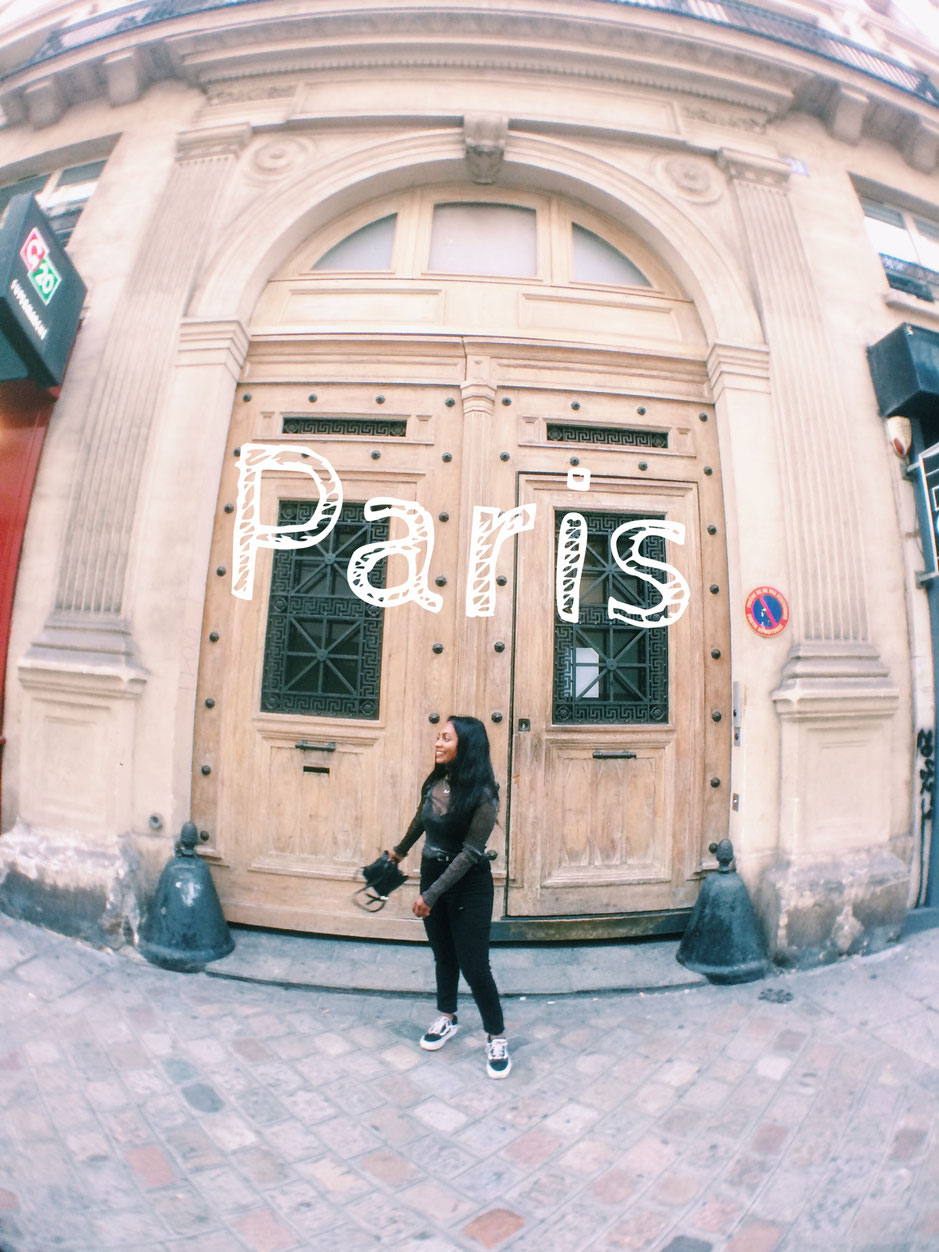 HOW?
Grab the opportunity to travel cheap and ECO-FRIENDLY. If you´re traveling around Europe, book Flixbus.  The company offers a wide variety of European destinations, and it´s notably popular among backpackers. The buses are comfortable, provide consistent free Wi-Fi, reclined seats, low cost snacks and a clean toilet. So far, the best budget bus company in Europe.
Furthermore, Flixbus takes sustainability to the next level as it´s possible to purchase ´´CO2 Compensation Tickets´´ upon completion of your booking. Meaning, a voluntary environmental contribution of less than 1EUR. All of the funds go out to Global Contributions projects. 
The bus will drop passengers at Paris Bercy Station. Look for the MTR sign and take metro line 14 and 4 to the city center, which is about 20 minutes away. 
Breakdown expenses:   12.99 € one-way Flixbus | 1.90 €  Single Ticket MTR
TO DO
EIFFEL TOWER PICNIC
Classic Paris. If you want to get up and close with the Eiffel tower, hunt for a spot in Le Parc du Champ de Mars.
It´s also less crowded near Promenade d´Australie for a stroll without souvenir sellers chasing you down.
The nearest Metro exit is called Trocadero.
Head to the nearest grocery store and bring cheese, ham, paté, croissants, baguette and wine.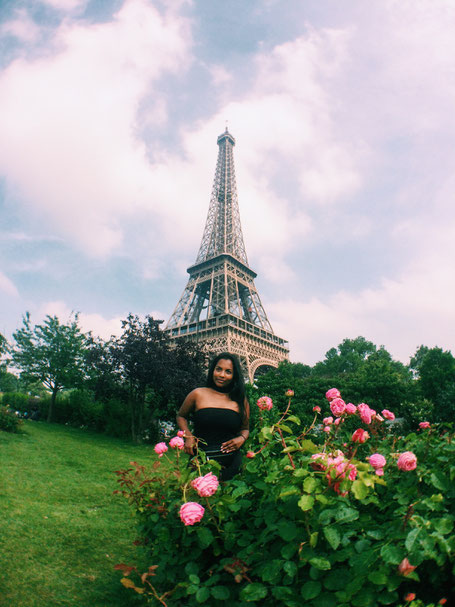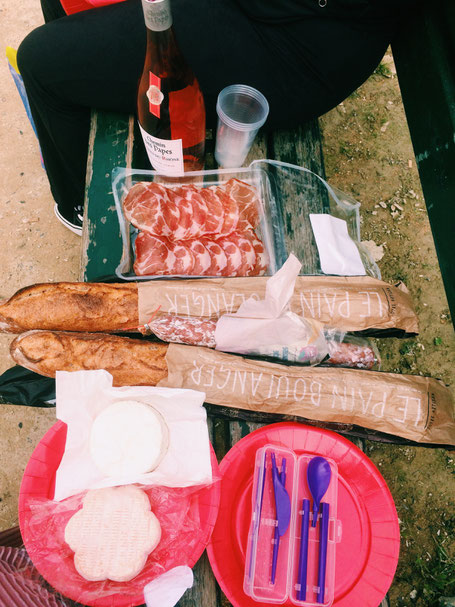 RUE CRÉMIEUX
After excess cheese consumption, go for a little treasure hunt in the 12th arrondissement. There´s a cobbled back stone street, called Rue Crémieux. A charming gem with cute pastel colored apartments, away from the Parisian hustle and bustle. You´ll spot a chubby white cat and locals sitting in front of their doorstep drinking a glass of wine and reading a book.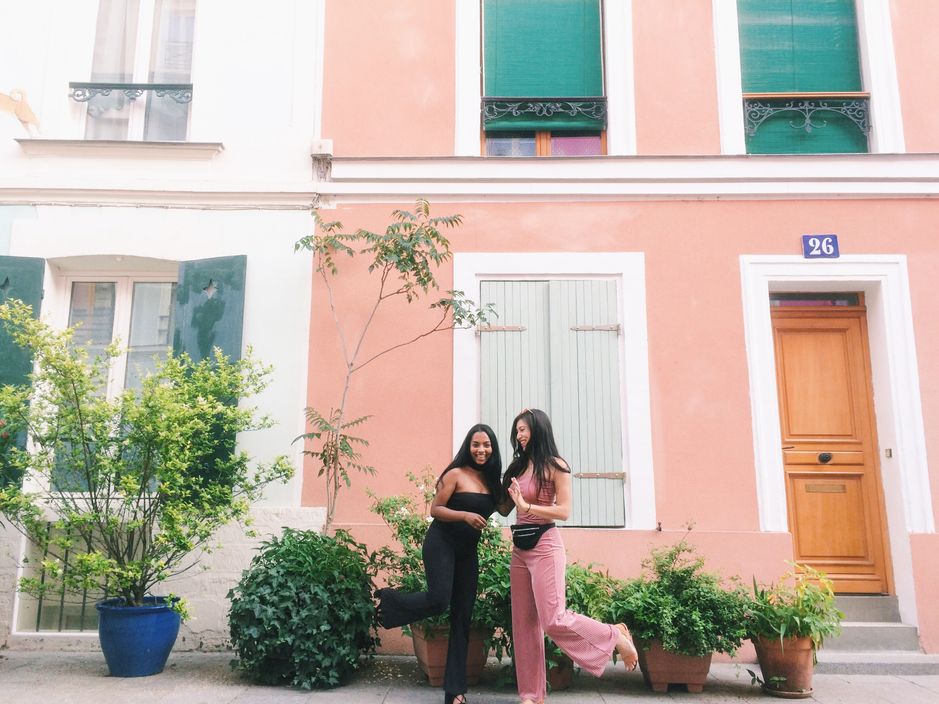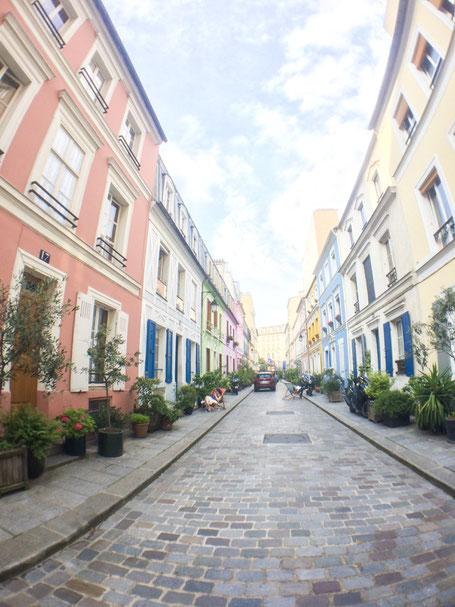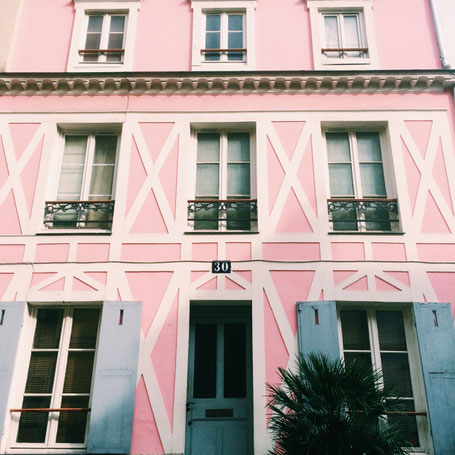 DINNER AT PINK MAMMA
Eat your heart out at Pink Mamma, located in the Pigalle district. A four star restaurant with fantastic food and a vibrant atmosphere.
Four cheese pizza, truffle pasta, fresh mozzarella salad, giant chocolate mousse.. Just delicious Italian food that won´t break the bank.
Bonus : A beautiful rooftop garden lounge and three stories filled with food and art.
Book a table beforehand 
2ND ARRONDISSEMENT
A neighbourhood packed with colorful cafes, heaps of bars, African parties and SO MUCH FOOD. Lebanese food everywhere. We´d recommend this area for shopping, eating and drinking.  
The second arrondissement mainly consists out of Rue Montorgueil, Rue Pierre-Lescot and Rue Etienne-Marcel, all lined with restaurants and brasseries. Furthermore, this district is only walking distance to the right bank of the Seine, the Louvre, Les Halles and le Marais district.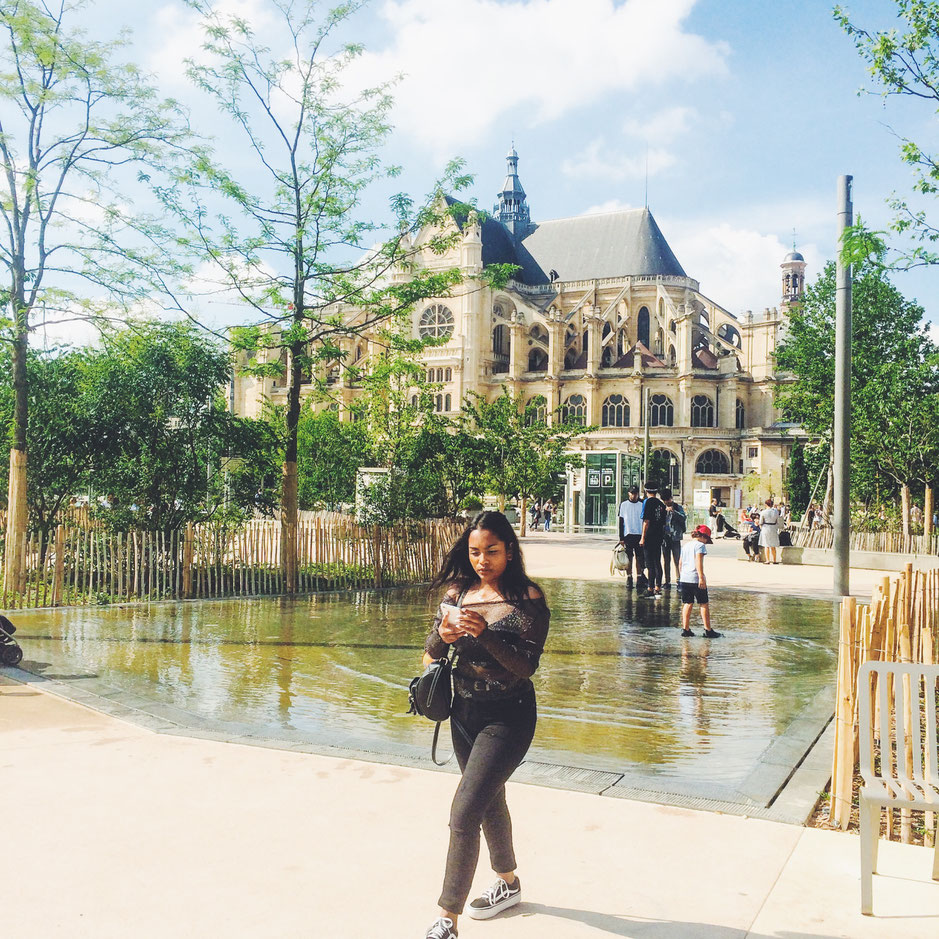 MOULIN ROUGE
Pig out after Pink Mamma and set sail to the Moulin Rouge. Full of tourists but worth catching a glimpse.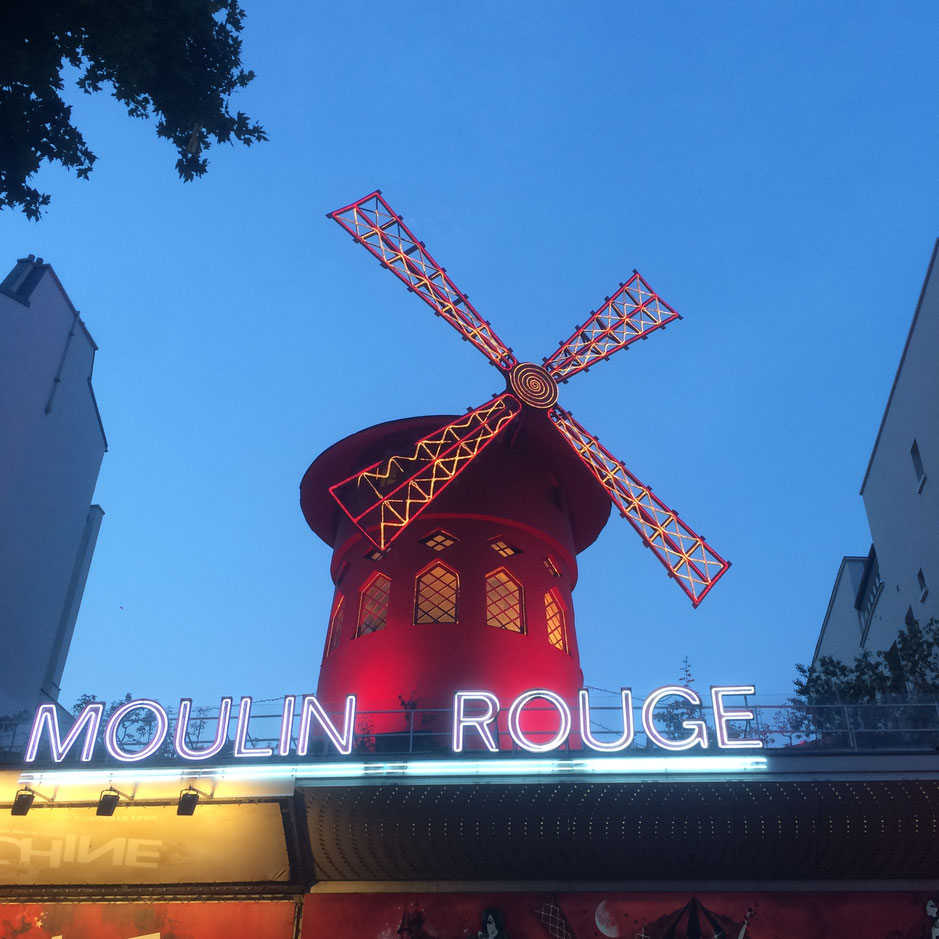 LE MARAIS
The oldest and trendiest district known for the abundance of gay bars, boutiques, vintage shops and cocktail bars. 
SAINTE-CHAPELLE PARIS
One of the most beautiful attractions in Paris. A glorious gothic masterpiece if you´re into art and history.
JARDIN DU LUXEMBOURG
Located in the 6th district, a popular garden among Parisians. This garden is immense and has colorful benches and chairs spread all over the place. Perfect to enjoy the scenery and cozy up with a book.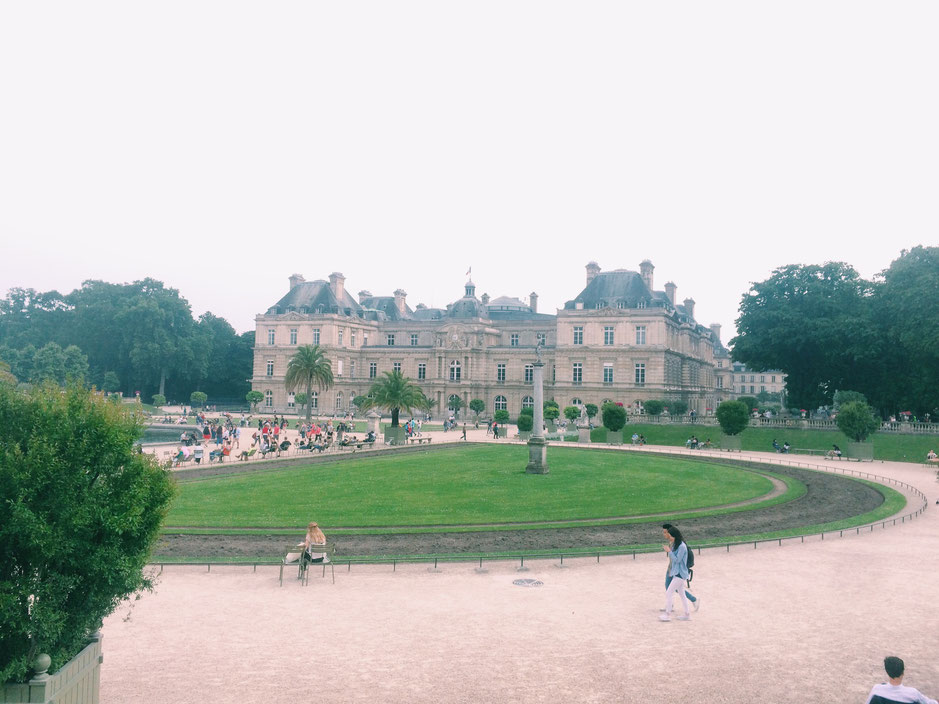 GRAND MOSQUE OF PARIS
This is surely a hidden gem, located in the 5th arrondissement. A Moroccan-style courtyard garden built in the 1920´s as a sign of gratitude to the tirailleurs. During WWII the mosque was used as a secret refuge by Jews. 
LES PUCES DE SAINT OUEN
One of the largest antiques markets in Europe, and one of our best strolls in Paris. Walking through this endless market is amazing, as it´s full of treasures from clothing to jewelry to beautiful antiques. This isn´t your average garage sale. You can even find oldskool Louis Vuitton steamer trunks here.
Best part: resting regularly for a coffee break during the strolls. Food and coffee places in abundance.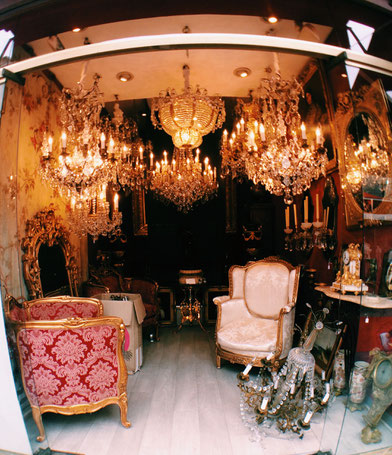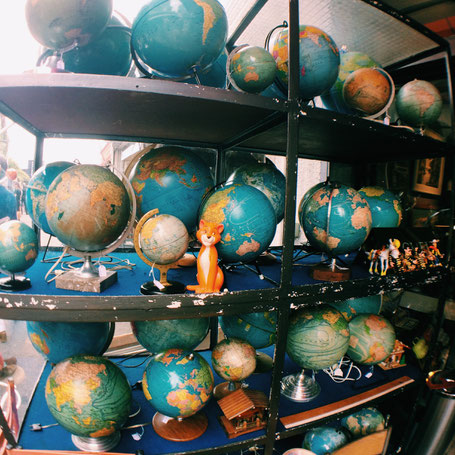 PALAIS GARNIER
A picture-perfect pit stop for incredible architecture in one of the most famous opera houses in the world. 
LOUVRE MUSEUM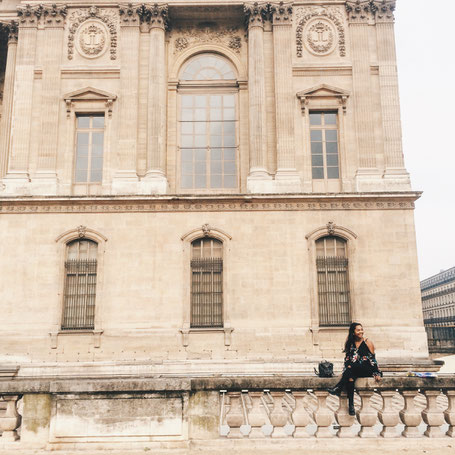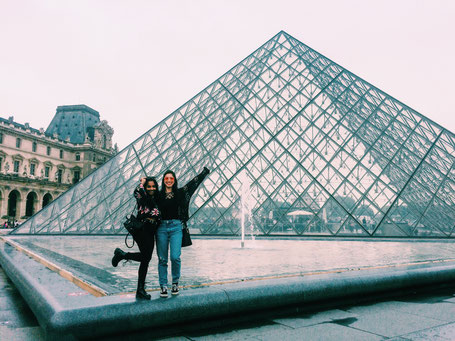 food
Pink Mamma
Braun Notes Coffee
L´Atelier 1664
LE TRAIN BLEU!!!
Wild and the Moon
Station F
Zenith
Alcazar
Coffee at the top floor´s café of Printemps
drinks
Communion
Café Barge
Le Hobo
Javel
Rosa Bonheur
Les Perchoirs
TIPS
Download the Flixbus app on your mobile phone. Don´t waste on printing tickets.
Pack a sweater. Air-conditioned buses.
Open-air drinking : Enjoy a bottle of wine on the banks of the Seine. People flock together here for drinks and playing guitar.
Don't get scammed in the Metro Stations. Buy tickets at the vending machines or info desks.