Lining up plans in the British capital?
Here are some suggestions to beat the weekend break in London.
With year-round rain (lol) and bloody good food, London is always an easy win.
This isn't the itinerary to get you off the beaten path, but one to spice up your original route.
I'm giving you a flavor of the possibilities to mix a couple of tourist highlights with a few secret spots, mainly around East of London.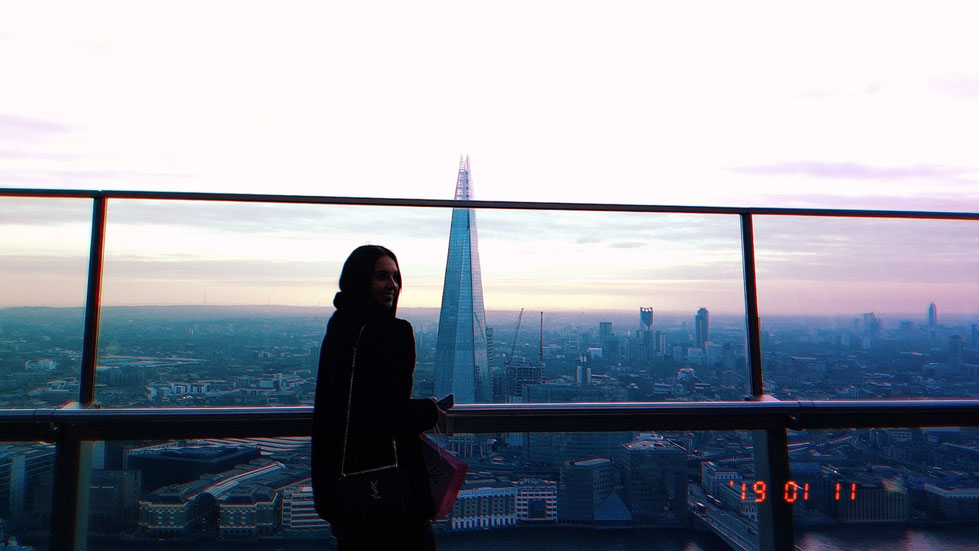 Highlights
I was shown around SPITALFIELDS MARKET, a covered bazaar with market stalls selling exquisite food, antiques, clothing, art and craft. Besides the feels of genuine charm, this is also the place to indulge in burgers and get real' fat.
BOXPARK in Shoreditch. A fresh and vibrant place, entirely made out of recycled shipping containers. Boxpark is a fusion of modern street food and trendy pop-up shopping retailers. The concept of re-use retail innovation in combination with London's best street food is really a thriving concept. On repeat: the place to get fat. (extra cheesy mozzarella balls for the win)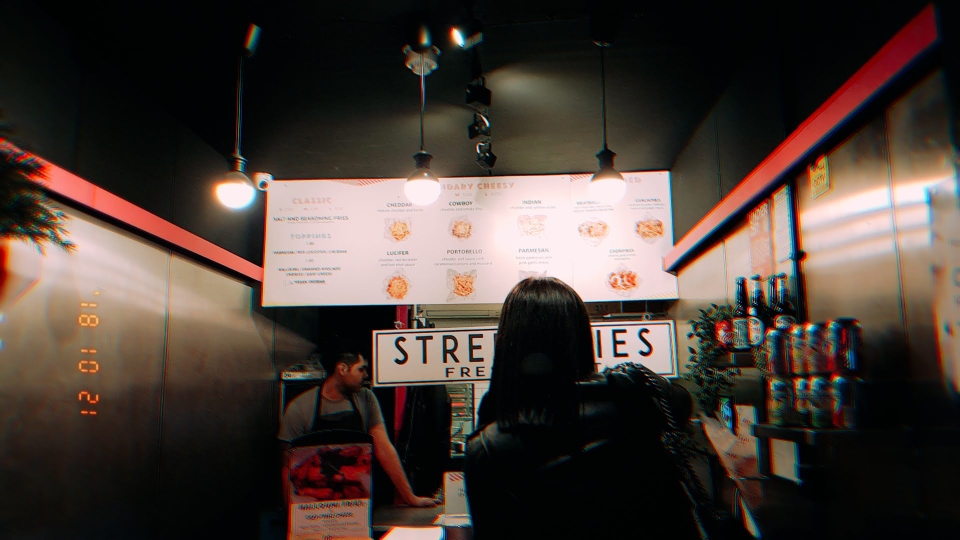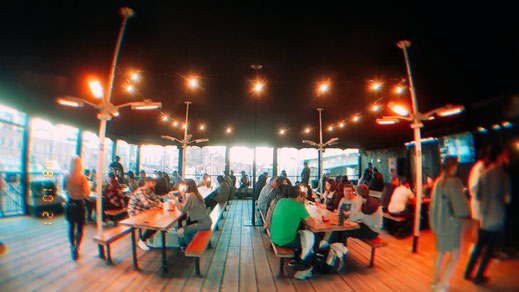 SKYRCAPER TIME. Catch the best (FREE) views from Sky Garden
A curvaceous skyscraper with an indoor garden and free-hee views of London. Note that the entrance tickets need to be reserved in advance. Just register on this website.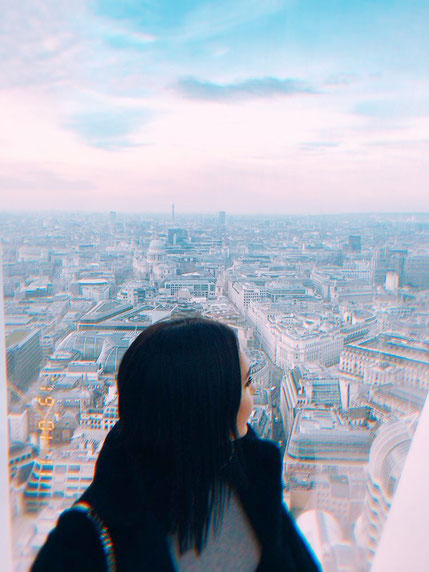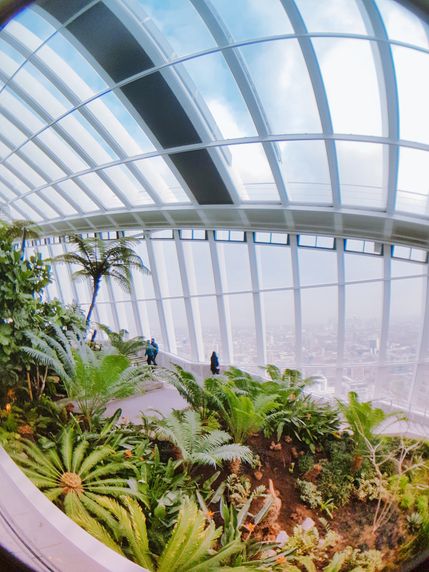 Sip a floral-themed cocktail at MR.FOGGS
Mr. Foggs house of botanicals offers trademark cocktails in a unique botanical setting. Prices range from £9.50 to £12.
What to do ?
Get breakfast for champions in THE BREAKFAST CLUB.
It's rated as one of the best brunch posts in London and the prices are reasonable. There's a wide range of feast options, from beautiful granola bowls and breakfast burritos to delicious poached eggs.
*Note: queue when you're not hangry  (or reserve your spot in advance if you're going on a weekday).   
Walk along the Thames and wander over TOWER BRIDGE.
Burn off calories while strolling like a typical tourist. According to my phone we did 20.000 steps in one day. That's an extra cup of cheesy fries.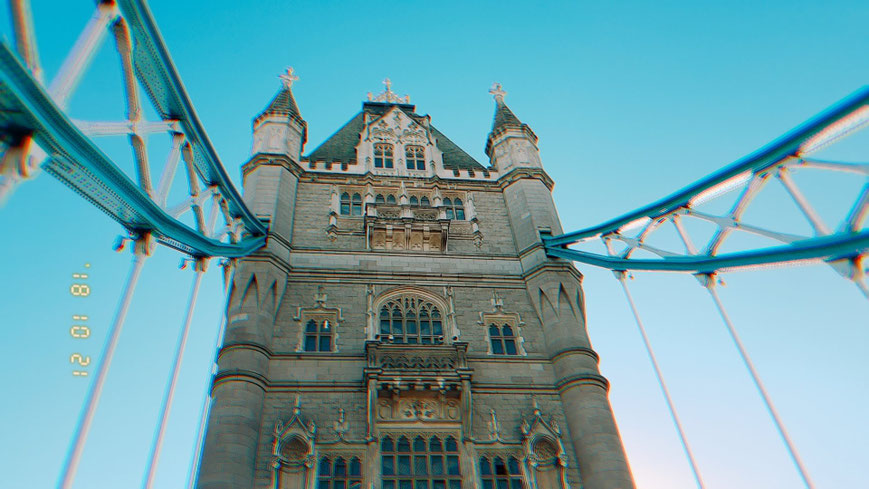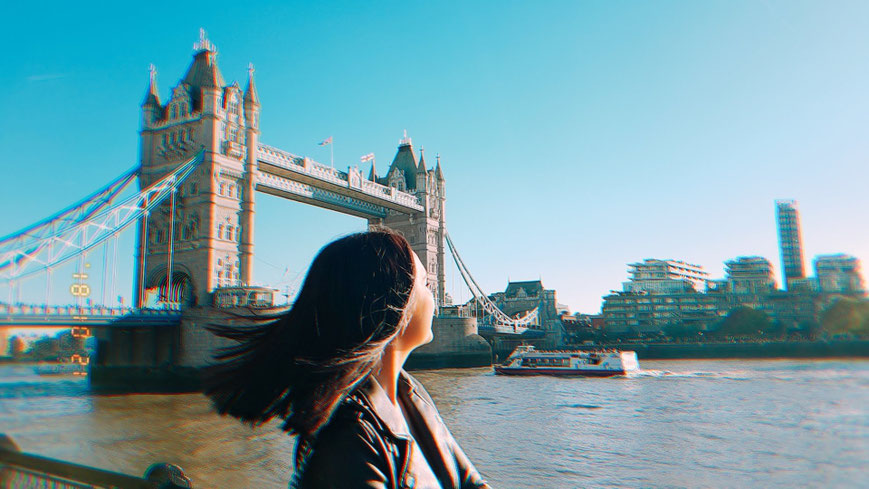 GRAB LUNCH IN AN IGLOO, COPPA CLUB.
What igloo? Coppa is the most Instagrammable winter hotspot overlooking the River Thames, right on the promenade towards Tower Bridge. A heated lounge complete with sheep's wool blankets to unwind for dinner, lunch or just drinks.
Brunch costs around 8£ to 12£ (exclusive of 12% service charge).
A limited number of igloos are held back daily for walk-ins but it's recommended to book your igloo online. Unlike Hong Kong, London hotspots apparently require advance reservations. Outcome? We just stood there for a good 5 minutes staring at the prices of their menu. You're welcome.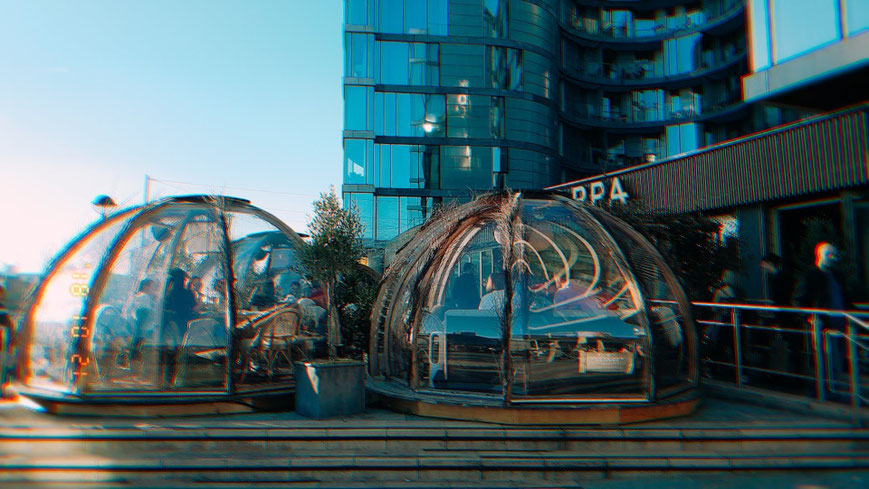 Stroll through ST. JAMES PARK
23-hectare greenery in the City of Westminster. There's duck island, a flock of pelicans, blossom trees and the entertainment of cute squirrels who are definitely not shy. Interesting stroll, to say the least.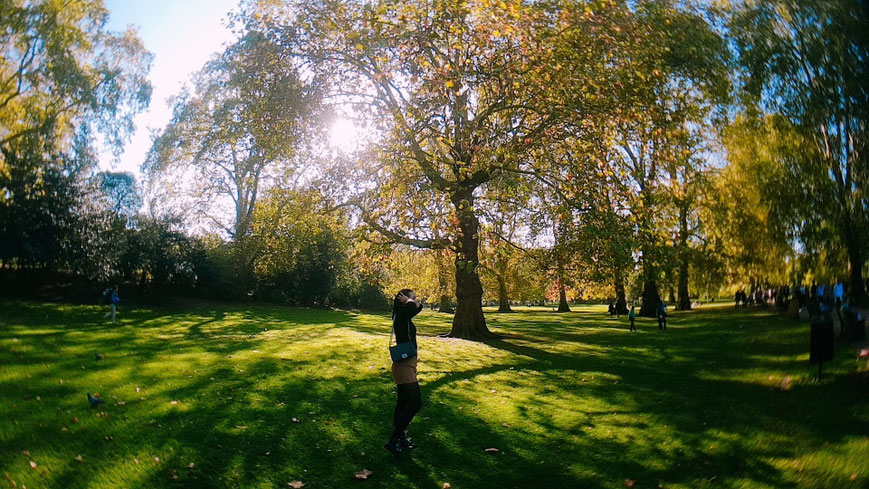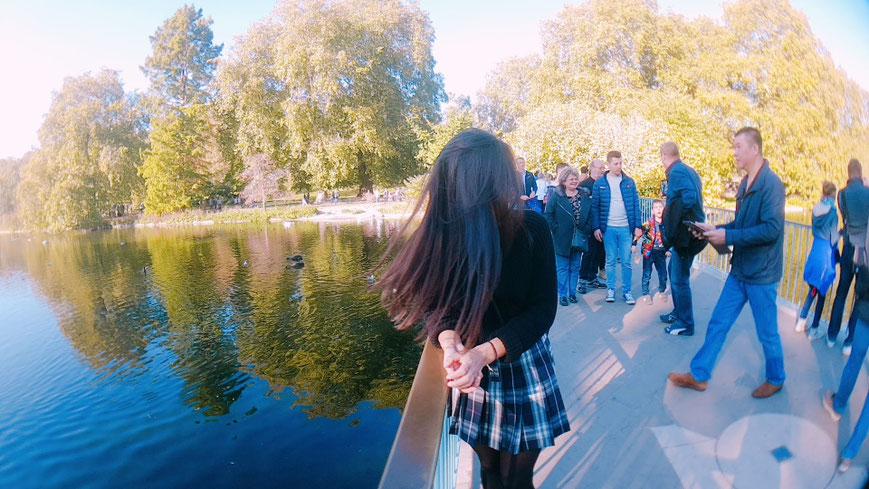 Visit BUCKINGHAM Palace
Catch a quick glimpse of the royal residences.
St. James park automatically leads you to Buckingham Palace.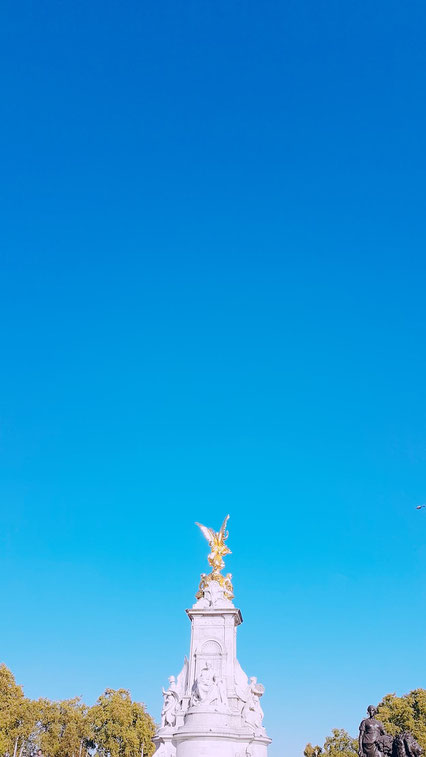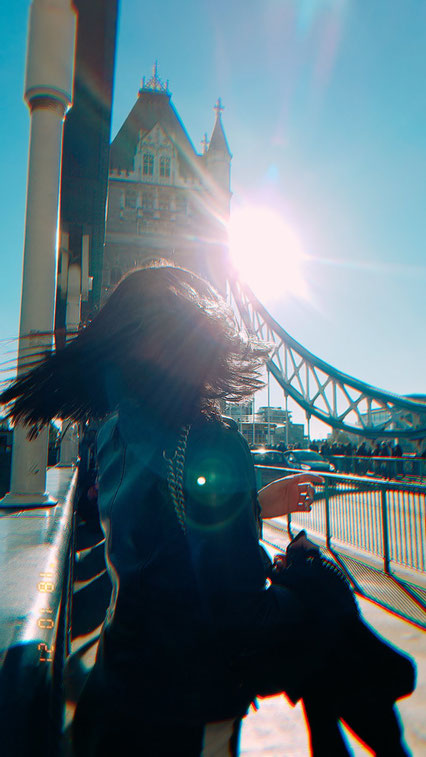 Street-art in SHOREDITCH
Shoreditch is the ideal spot to spend your perfect Sunday. This area in East London has gems in abundance, full of masterful art pieces, murals, stencils and graffiti street art.
Walk through WHITE CHAPEL - have a taste of little India.
This neighborhood has quite a dark and shady history, best-known for the practices of Jack the Ripper. Today, it's a multicultural neighborhood full of Indian restaurants. We just walked through the streets on our way to dinner to catch a glimpse of the best curry in town. (I also googled 'How to remove curry smell from Indian apartments')
Explore NOTTING HILL
Markets in full swing, aligned with pastel-hued houses, topped off with some serious brunching. This neighborhood is every photographer's dream, mostly famous for Portobello Road Market and Notting Hill Carnival.
*Best is to explore this neighborhood (West London) on a different day from all the things described above.
LEADENHALL MARKET
Located in the heart of the city, more specifically in Gracechurch Street. Leadenhall is one of the oldest fresh food markets in London.
This ornate Victorian marketplace with vivid colored windows was a popular filming location for Harry Potter. It's pretty impressive.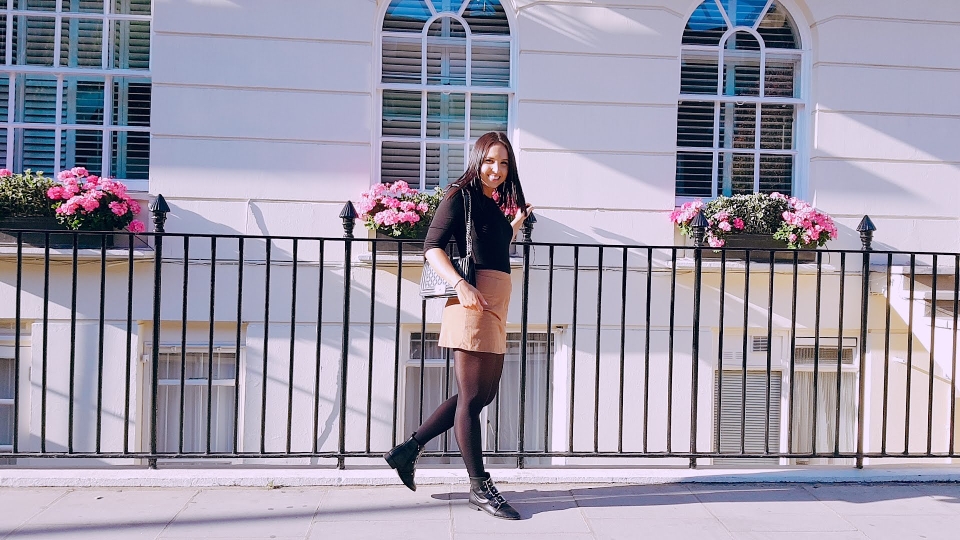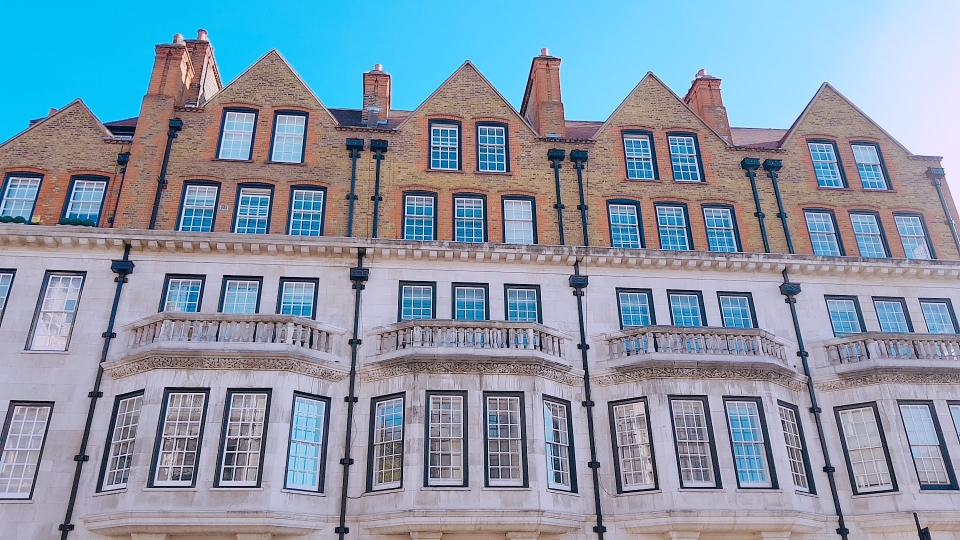 Visit KEW GARDENS
A treetop pathway taking you to the top of the forest along with royal gardens, Victorian glass structures and the world's largest collection of plants. Kew Gardens is considered as UNESCO World Heritage. We didn't go here due to lack of time (actually went window shopping too long) but I guess it's pretty cool to visit during spring!  
CAMDEN TOWN (Northern London)
Heaps of food, unique market stalls and punky people all in one eclectic neighborhood. Observe all types of fashion, eccentric characters, all sort of artists and musicians. Camden is the best place for people-watching as it's a real melting pot of nationalities.
I personally, find Camden a bit too crowded BUT I'd definitely recommend it for an out-of-this-world market/food experience (read: I mean food). The local street food stalls are so diversified and the food is absolutely delicious. We tried cheesy cheesy cheesy VERY cheesy macaroni here & Venezuelan street food. And we had no diarrhea.
Also fun fact: Amy Winehouse used to live in Camden until 2011.
Get some noodles in CHINA TOWN
Stroll through China Town, grab a quick bite, feel Asian, get called Ling Ling by your friend and take a snap in front on this very Asian monument.
Need an Asian souvenir? We bought some instant Korean Ramen noodles in New Loon Moon (same place where Jamie Oliver goes for his stir-fry meals – and no it's not expensive).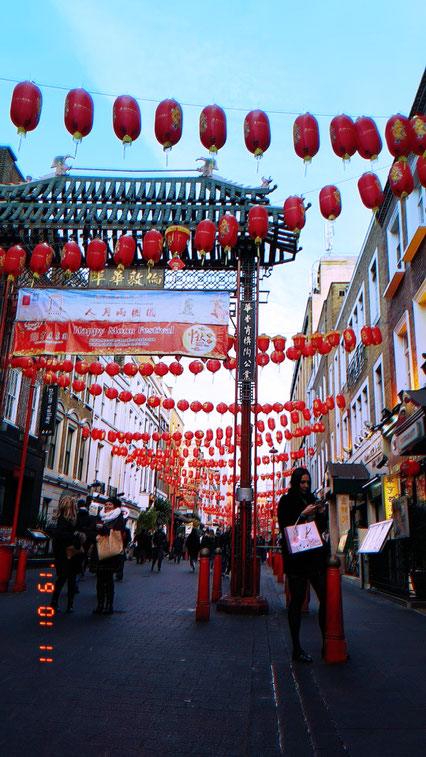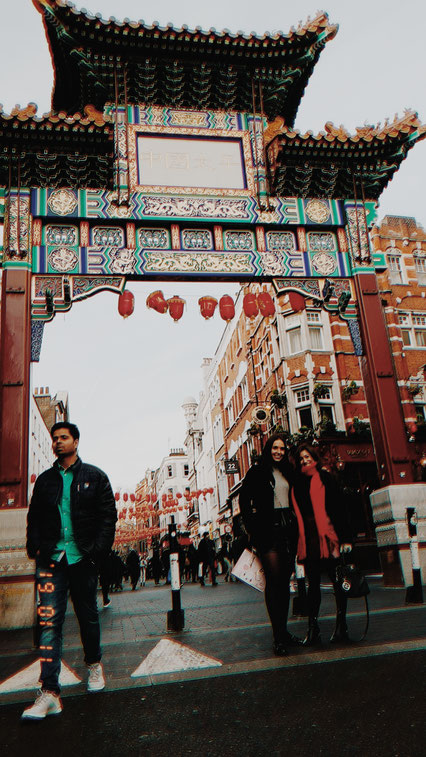 Explore PICCADILLY Circus
Also known as the Lilliputian time square of London. No trip is complete without a walk through the famous circular road. For retail therapy, take a stroll down Regent Street towards Oxford Street.
Where to stay?
Throwing it back to my very first time in London, I mainly explored the areas near Piccadilly circus. This time however, I stayed at my friend's place in Shoreditch and I absolutely LOVED it! It's a fairly small area in East London framed with fantastic food hangouts (THE ESSENCE IN A NUTSHELL).
The East London local vibe is gaining more popularity as hipster heaven, falling prey to the trendy crowds. This place does not disappoint, offering plenty of under-the-radar highlights such as Spitalfields, Box Park and Hoxton square- for brunch spots and a variety of cute little markets.
The area is easy accessible from London St. Pancreas International (Eurostar) and Victoria Coach Station (Flixbus).
Food & drinks?
The Box Park Shoreditch (food stalls) *Highly recommend
Spitalfields market (food) * Highly recommend
The breakfast Club (brunch) * Highly recommend the salmon poached eggs
Camden Town for street food stalls!!
Clutch Chicken Hackney (fried chicken) – Haven't been here but it's supposed to be an awesome authentic Jamaican chicken place (lol)
Mr. Foggs (specialized in gin cocktails)
Elan Café (London's most Instagrammable place to drink coffee in the most flowery interior- but prepare to queue because we didn't get in)

 
Barrio Shoreditch (cocktails)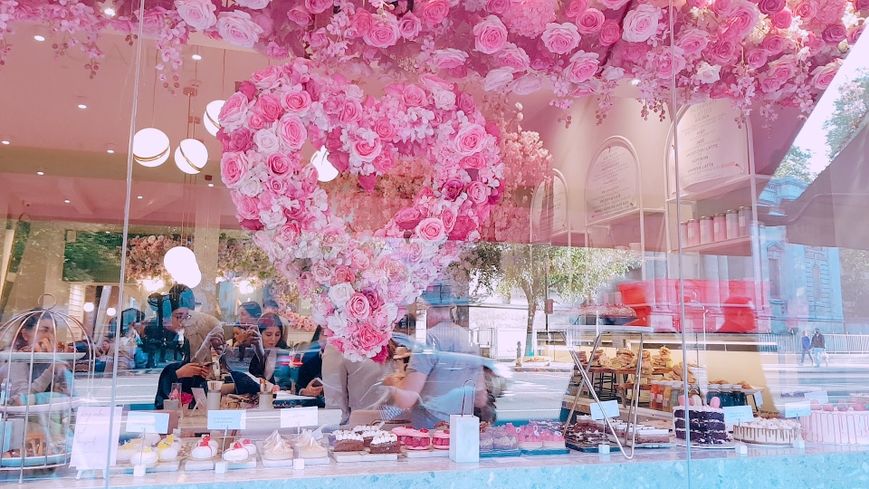 Tips & Tricks
London is 1,572 km² and taking tubes can be exhausting. Tick off the things you want to do and research the place in advance.
Hold your phone tightly. Pickpocketing is a real thing.

 
Uber in the evening. Or just walk it off.

Bring an umbrella.