An insider's guide
If you're planning an extensive trip to the sprawling metropolis of London and you want to step up your game, read further for the best kept secrets from yours truly.
After 7 months of working in London, we've made a melting pot of our all-time favorite spots that will help you explore the hidden hideouts. However, if you're a first-time visitor short on time, you should read our previous article to spice up your Big Ben tourista route (click on this link).
Nevertheless, the bongs of Big Ben will be quite disappointing as the famous landmark is covered in scaffolding due to restoration works.   
London is pretty big so please note this guide is just here to light up your night with some inspiration.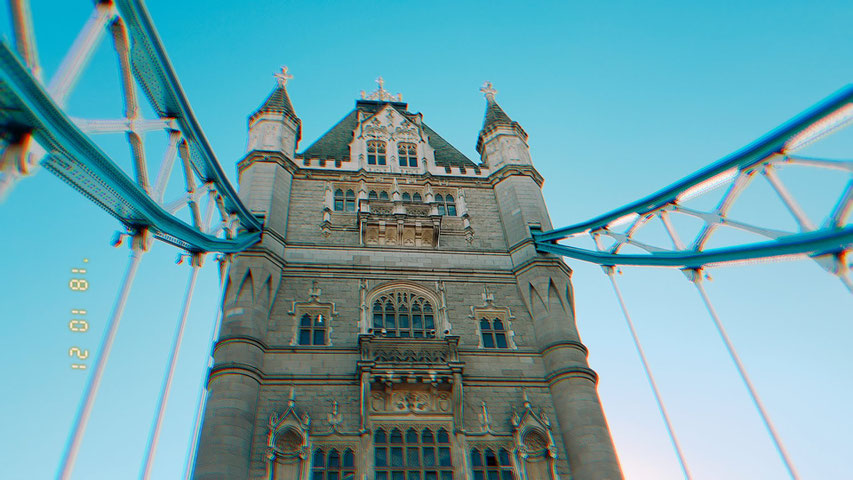 The Painted Hall
After a £8.5 million refurbishment, the Painted Hall in Greenwich is worth a pit stop. It's an architectural UK-version of the Sistine Chapel, designed by Christopher Wren.
There are red seats around where you can lie down and gaze at the stunning Baroque murals on the ceiling, which are mostly painted by James Thornhill. The Painted Hall is one of my favourite spots I've visited in London.
Entry costs £12.00 BUT it's free of charge on Wednesdays #lifehacks
Take a 20-minute boat trip with the Thames Clippers from London Eye to Greenwich to enjoy the scenery. A one-way ticket costs around £6 to £7 with the Oyster card. An alternate way to head back home is taking the tube, as it's cheaper and more convenient if you are not that ferry kind of person.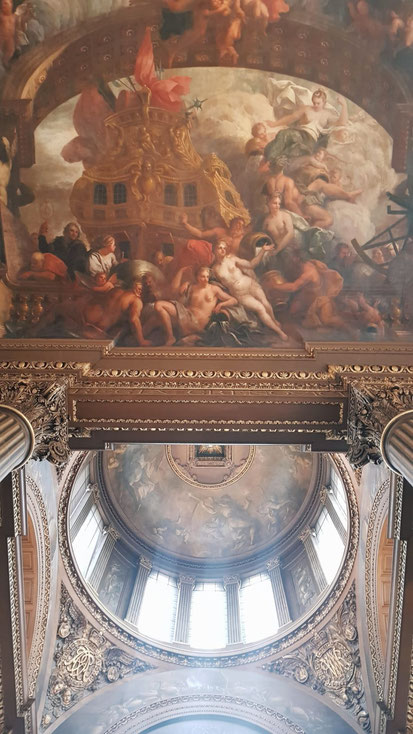 Sketch
It's hard to explain the concept of Sketch but I would refer to it as London's most luxurious afternoon tea. In the fewest possible words: overdose of sensory, extravagant, confusing and the coolest toilets.
The instafamous complex holds multiple restaurants and bars where celebs like Kendall Jenner, Elton John and Taylor Swift pop in to have lunch. I wouldn't recommend going to the restaurants unless you have a milly. However we just grabbed a beer in the East bar, which is the same price as anywhere else in the city. If you don't want to spend 6 bucks on a drink, you can just walk in and have a pee in the pods. Nobody really notices. 
Sketch is located in the fancy neighborhood of Mayfair. There is no need to make any reservations for the East Bar. Go early and put you name on the waiting list. It's also interesting to see all the teenage-rich-kids of Instagram here. The ultimate Garden of Eden to people-watching.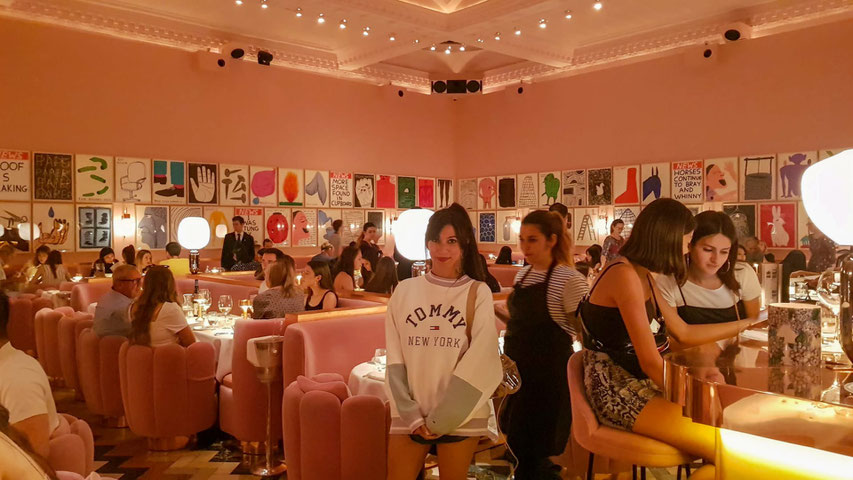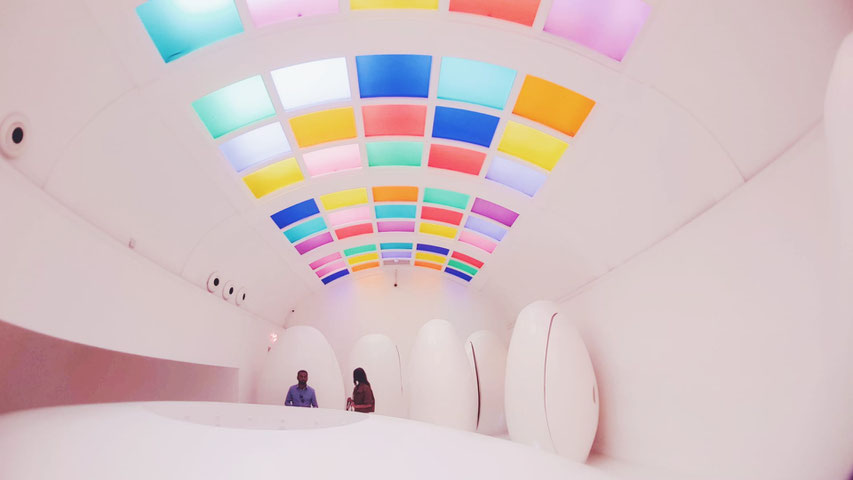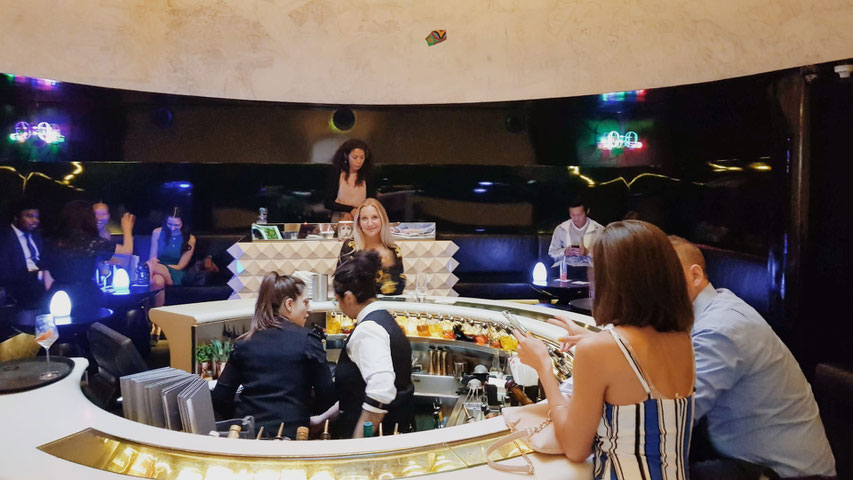 Richmond Park
It's not Africa, but let's call it the ultimate mini safari experience to watch deer wander around in this countryside treasure. Don't make the same mistake as we did and rent a bike to explore the area of 2,500 acres. You don't want to walk around not finding your way back again and having to take an Uber to the exit of the park. 
A short 30-minute overground train ride away from Camden Station to Richmond. From Richmond, it's a 20-minute walk to the park.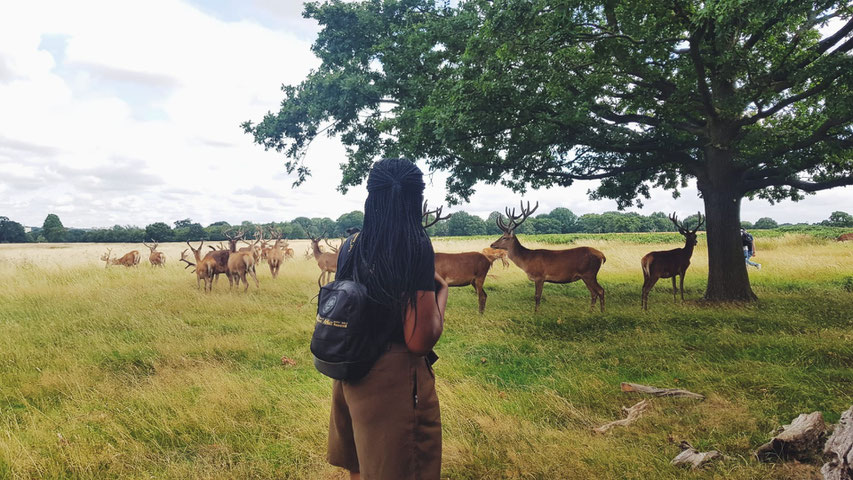 St. Aldermary church
Aldermary is a beautiful ancient Gothic church, serving lunch and coffee in their Host Cafe. It's the coziest place to have breakfast before starting the day and the venue also serves as a great remote working space. Besides that, the community of this church holds various meditation and yoga sessions throughout the week, which is pretty offbeat. 
St. Aldermary church is located in central London. The nearest tube is Mansion House. Note that it's only open during weekdays. 
White Cliffs
A full week of city living might call for a refreshing day trip to Dover. This coastal port town is located in South East England. There isn't really much to see (honestly it's quite dead), but it does offer a peaceful short hike along the iconic white cliffs. It's beautiful on a sunny day. 
Book a train ticket from Kings Cross/ St. Pancras to Dover Priory on The Train Line. The ride takes about 1 hour and the ticket costs approximately £25 round trip. From Dover Priory, take a cab to the National Trust visitor Center where you can start the walk.   
The path along the cliff edge eventually leads towards a Victorian Lighthouse, where you can have tea and scones. Tip: Go to Mark & Spencer before you take the train, choose a crisp baguette, some cheese, a bottle of wine and picnic like a pro with views along the cliffs.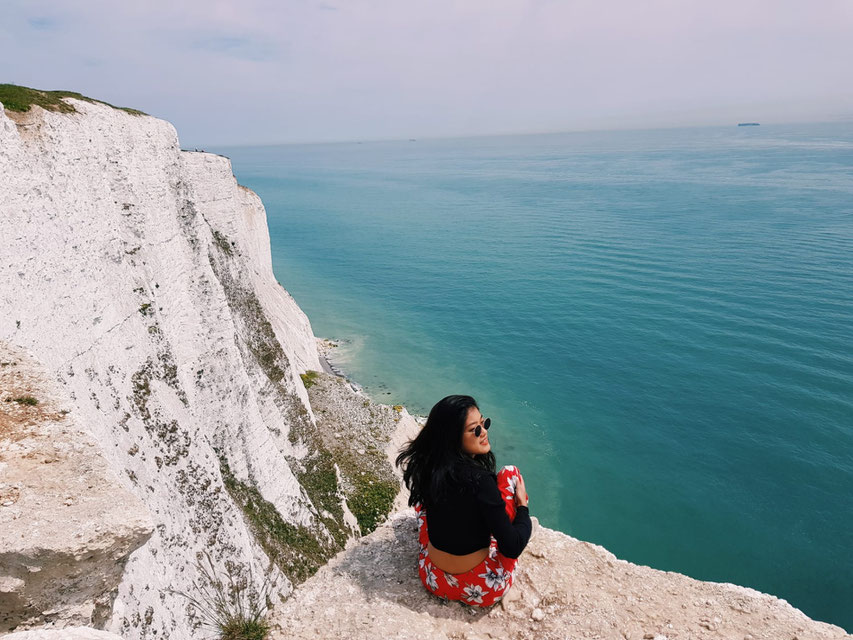 Golf with a view
Never ever golfed before but this was the coolest thing to do. Book your spot online and head to the Greenwich Peninsula Driving range, which is close to the O2. The golf driving range is located in the middle of London and it has some stunning views, especially at night.
It's like bowling to the next level, with chicken and beer. And it's cheap. Yeey. 
The nearest tube is North Greenwich.
Walk along Regent's Canal
This is really a hidden gem for tourists and a great walking tour to outbreak the bustling streets of London. My co-worker Sarah took me here after work and it's absolutely gorgeous during summer.
The canal provides charming strolls along the colorful houseboats with a good amount of green spots and little cafes. The walkways are narrow and often used by cyclists, joggers and even locals commuting to work.
There's also a part of the canal that's referred to as 'Little Venice'.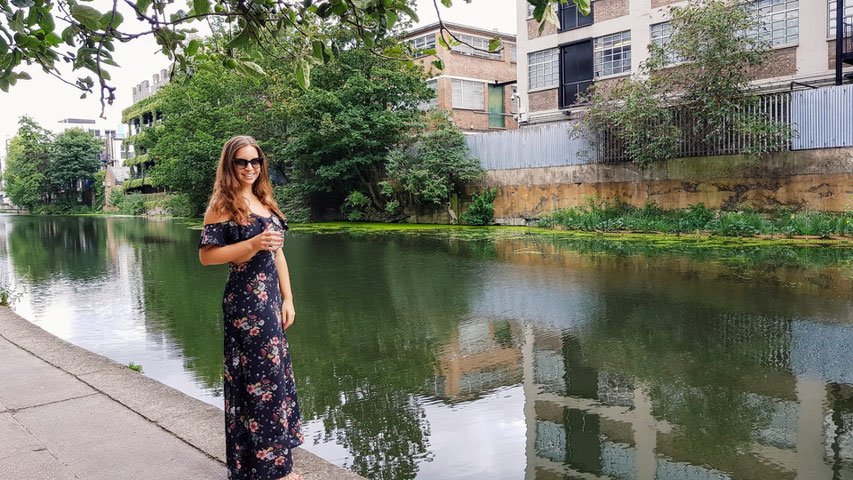 It's best to start the walk from Camden Town or Paddington Basin, depending on how much you want to walk. The full walk covers a length of 14 kilometers, but we started the walk from Angel to grab some lunch along the canal.
I'd definitely recommend to end your walk at Coal Drops Yard in King's Cross. It's a vibrant relatively new shopping district in London with historic buildings, restaurants, trendy shops and a lot of green space next to the canal, where people sunbath during summer. According to Forbes, this place is a brilliant reinvention of the mall culture. 
St. Dunstan's in the East
This place is well worth a visit. It's located in central London, but the remains of the church and the secret garden are peacefully hidden between the skyscrapers and the busy streets. 
A 5-minute walk from Tower Hill. 
Coffee in a hidden rooftop bar
CitizenM Tower of London is the ideal hideaway for satisfying coffee and pleasant panoramic views over the river Thames. Also perfect for a rainy day.
The rooftop bar has contemporary art and the vibe is not pretentious, just chill. It's located on the 7th floor and staff is topnotch friendly. This is one of my favorite places to unwind as it doesn't seem to be crowded nor popular.
Double check if you're walking into the right hotel and the right rooftop bar as it might be confusing having a few hotels next to each other. It happens. 
Close to Tower Hill. 40 Trinity Square, St Katharine's & Wapping, London EC3N 4DJ.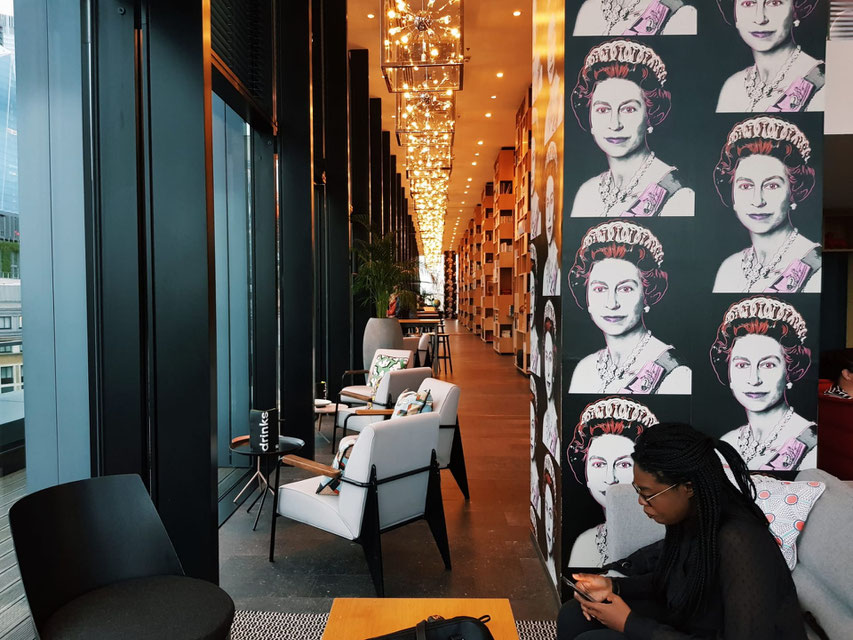 Hampstead Heath
We spent a couple of scorching summer days in this urban oasis of green space. Hampstead Heath is great for picnics, walks and a refreshing swim in the natural ponds.
The park has three ponds for a freshwater dip: one for men, one for women and one mixed. Aside from swimming, the area provides beautiful strolls up to the highest point in London. A peaceful place with marvelous views over the city. 
Easy accessible by bus -  only 15 minutes from Camden. Take bus number 214 from Camden Town Station to Merton Lane. 
Kyoto Garden
One thing that London is not lacking is plenty of parks and gardens. There is a little slice of Japan in Holland Park, a charming garden that was donated by the city of Kyoto in 1991.
It has stunning blossom trees, weird peacocks (I initially typed cockpeas), a mini waterfall and a pond with koi carp. It's the ideal place to read a book and enjoy the beautiful aesthetics. 
The nearest tube is the central line to Holland Park.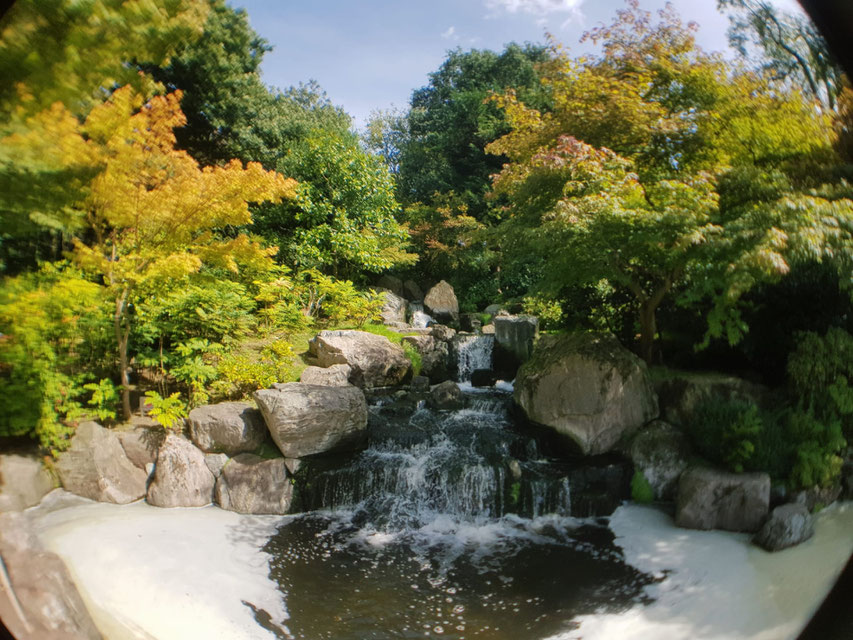 A unique museum
Finished your fare share of museums in London? Visit the Wellcome Collection.
It's a unique museum mainly focusing on the connection between medicine, art and science. The gallery has a permanent exhibition challenging our perspectives on how we think and feel about health. Moreover, there are often interesting temporary exhibitions.
There's also a reading room on the second floor with sofas and beanbags, which makes it a great place to read a book.
Wi-fi is free, so it's convenient for remote workers.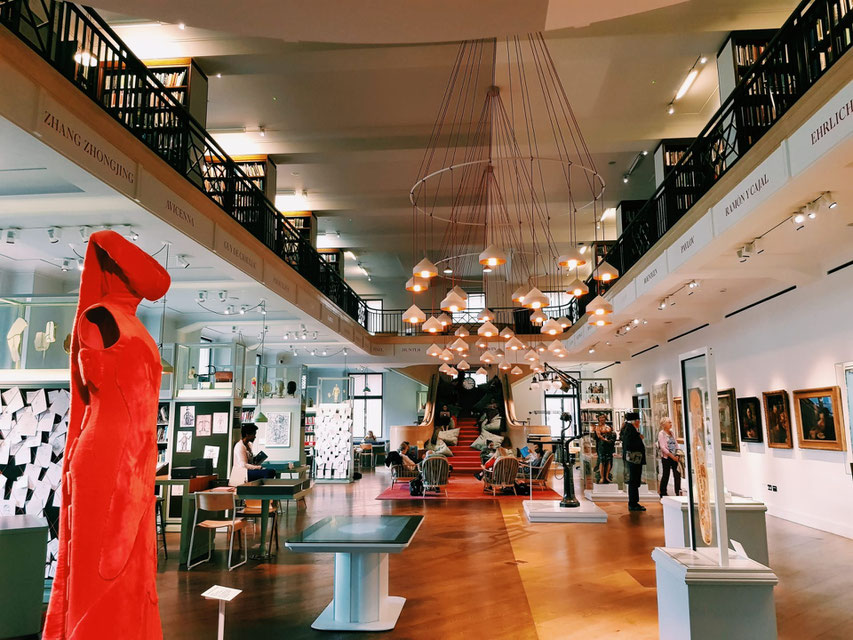 Food & Drinks
I've included a couple of my favourite places to grab food or drinks. However, London is way too big for any proper recommendations. There's astounding food in every corner.
I'd recommend Shoreditch, Spitalfields, Camden, Mayfair and Soho if you would be in a quest for food.
A great tip is to have a look at is www.bookatable.co.uk, www.opentable.co.uk or www.firsttable.co.uk to explore fine dining experiences for affordable prices. The website offers less popular time slots with discounts on menus and Michelin restaurants.
These are just handful of selections of the spots I really enjoyed. 
LA CASA TUA
I was hooked to this petite Italian restaurant. La Casa Tua has two branches: a small one in Camden and a bigger one in King's Cross. The bigger branch in King's Kross is slightly more charming, but the smaller branch in Camden serves extra extra extra cheese with your stuffed blue cheese arancini balls.
Don't go to this place without taking the arancini balls. It's a whole new world.
Both restaurants are tucked away from the main streets. Absolutely great for brunch, lunch or dinner with great wine. The prices are reasonable.  
Mommi Raw Bar + Grill (Peruvian)
We had dinner here once via www.firsttable.co.uk. If I remember well, the bill we ended up paying was discounted with 50% so it was quite cheap.
The Japanese-Peruvian cuisine provides a small plate sharing concept and the whole menu of Mommi is gluten-free. The ceviche was delicious.
La Fromagerie
Favourite cheese shop (TRUFFLE BRIE). A superb place for cheese boards, meat cuts and a glass of wine. 
Koba Restaurant
This restaurant is the perfect spot to enjoy Korean BBQ specialities. The meat is well marinated and they grill it at your table.
Try the sojito cocktail! 
Pho Soho
Big warm Vietnamese bowls to warm up in winter. 
Drinks when you're broke
  

Bar Kick Shoreditch

  Barrio Shoreditch (all Shoreditch credits to Daphne)
Extra tips
Tate Modern - free rooftop views
Visit the Samsung experience store in Coal Drops Yard
Go ice-skating at Somerset House
Visit a secret garden on a rooftop: Fen Court 
Coffee in Candid Arts Cafe