Bantayan Island has to be one of my favorite islands in the Philippines. Not only it has plenty to do, its convenience to commute to and forth other surrounding islands is definitely a plus! For adventure seekers who wish to experience the wild side of the Philippines, this part of the archipelago is the place to go.
With the options of kitesurfing, island hopping, snorkeling, diving, fishing, cliff jumping and more, I defy you to visit Bantayan and not be amused. It takes 4-5 days to truly admire the beauty of Bantayan and other breathtaking isles nearby. But here are some things to do to get the most out of Bantayan Island if you have limited time.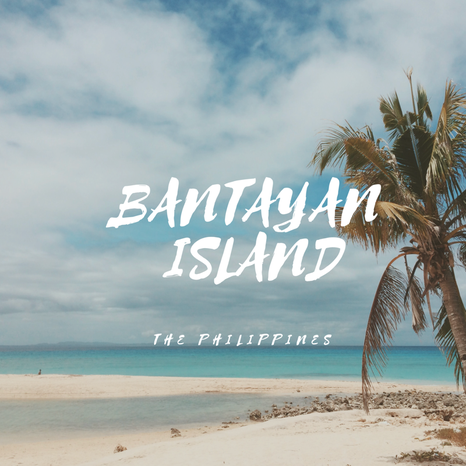 My two day itinerary organized by Leon Island Tour
FIRSTY DAY
9AM Breakfast at Amihan Resort. Indulge yourself with a hearty breakfast in a bungalow style open air restaurant.
10AM Head to Paradise Beach (It is recently renamed as Sandira Beach) for sunbathing and snorkeling. Walk a little further down the beach you will find yourself a secluded cliff with a panoramic view of the ocean (you know how much we love a hidden spot!).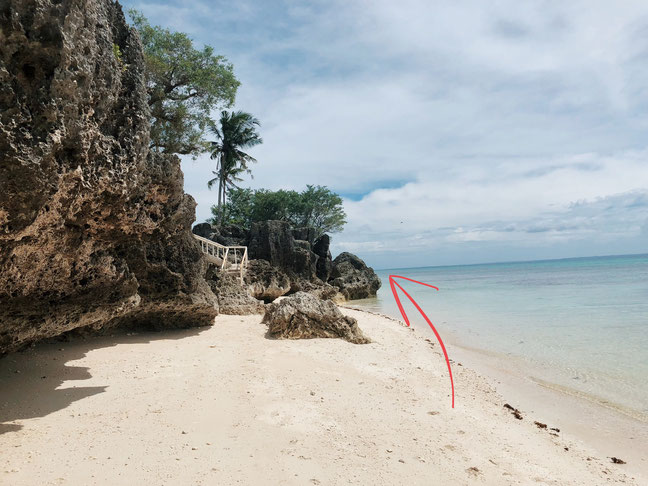 Go through the water, there's a piece of paradise behind the boulder
12PM Take a walk in the Omagieca Obo-ob Mangrove Garden. The walkway is built with bamboos and has a view tower. Opt for kayak when it's not a low tide season.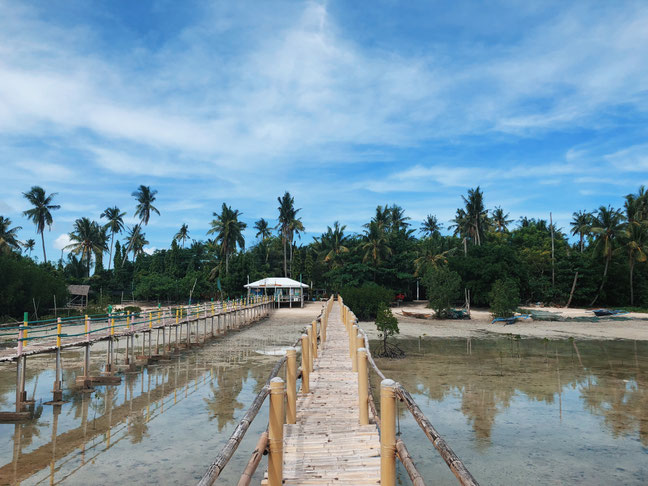 1PM Savor local fresh seafood cuisine at Kota Beach Resort with a postcard-like view and sea breeze. The long stretch of beach offers plenty of space to play volleyball or frisbee (you may borrow from the resort).
5PM  Fun doesn't stop when the sun goes down! Head to Tiki Bar for tropical cocktails or MJ Square downtown you will find alfresco restaurants and bars to kick back and tagay (means cheers or bottoms up in Filipino) with friendly locals. For an island that is not over-touristic, Bantayan has a great nightlife scene where you can definitely party and still find restaurants that open 24/7. Although I don't recommend staying out late as all island hopping tours start early morning.
SECOND DAY
7AM  Gather at meeting point, meet your fellow travelers from every corner of the world, hop on an outrigger boat called bangca, enjoy fresh tropical fruits and the sea breeze as the boat cruises its way to Kinatarkan Island. Once you're on the boat there is nothing to worry about as Leon Island Tour will take care of everything, from transportation to snorkeling gears and your seafood feast (and more than your liver can ever handle booze).
After Kinatarkan Island, the boat will take you to Virgin Island – crystal clear water and literally nothing but white sand on the island. It's a secluded island where you can be tucked away with the group playing volley ball, frisbee, stand up paddle boarding and snorkeling.
If the boat is chartered to go back to Bantayan, it will finish its tour by sunset time. If it is heading back to Cebu (main port to other cities or airport), it will pass by Funtastic Island, where you can do cliff jumping, giving you some adrenaline rush before ending the day.
Other than Kinatarkan Island, Virgin Island and Funtastic Island, Bantayan Island is also accessible to Kalanggaman Island and Malapascua Island, which are some of the best destinations for campers and divers. You will not believe the sunsets and stars you see from there.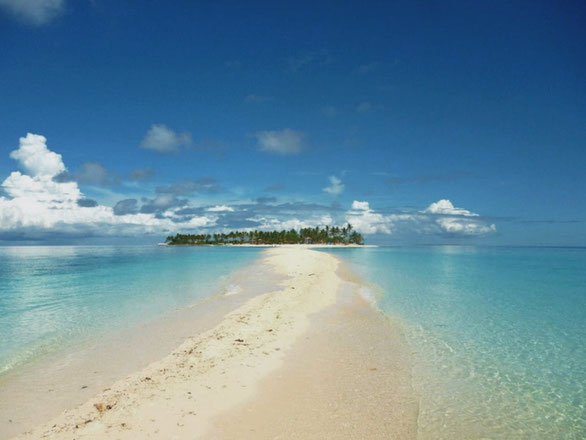 Tips
There is only 1 ATM machine in Santa Fe on Bantayan Island, so make sure you have enough cash before island hopping or you will have to take an hour of tricycle to get to a bank to withdraw.


Do not plan your boat trip a day before your flight, weather can be unpredictable in the Philippines. Boats might be cancelled if the water gets rough. Once I was stranded on an island with little money and only a tent during typhoon season with no boats to go back to major cities.


Leave nothing but your footprint, help conserve these pristine islands and be part of what makes the Philippines a better place for locals to live in and a remarkable place to visit.
For island hopping tours and chartering, contact Dulce on Instagram @leonislandtour or visit Leon Island Tours on Facebook.
Nope, I am not paid to promote this tour operator. I genuinely enjoyed numerous island hopping tours I went on with Leon Island Tour during my 4 years of stay in the Philippines and those weekends are part of the best memories I had within the archipelago. Great company, nature, seafood, beer, stargazing, conversations around bonfire until sunrise, yes it is as dreamy as it seems.