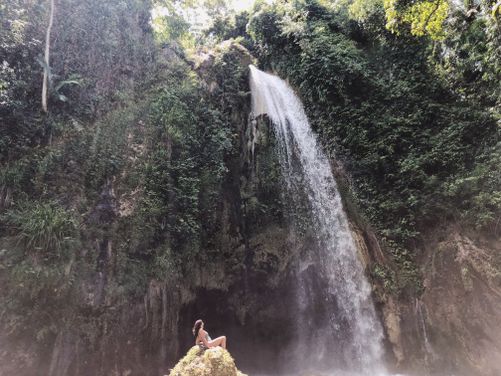 One of the best memories I have is when I was living in Dumaguete, Negros Island in the Philippines. It gave me a taste of living in a peaceful small town, where beaches are within walking distance and everyday was filled with waterfalls chasing.
That left me fond and nostalgic memories of waterfalls. There is a vast amount of waterfalls in the Philippines and if you're planning to visit this country for its natural beauty, waterfalls definitely should be on your itinerary. Being underneath the falls is an incredible tingling experience and it's not an exaggeration that you can easily forget about the presence of time just watching fresh water cascading down the boulders. Not only it's wallet friendly to surround yourself in nature, there isn't a better place than the Philippines when it comes to embracing the rawness of Southeast Asia.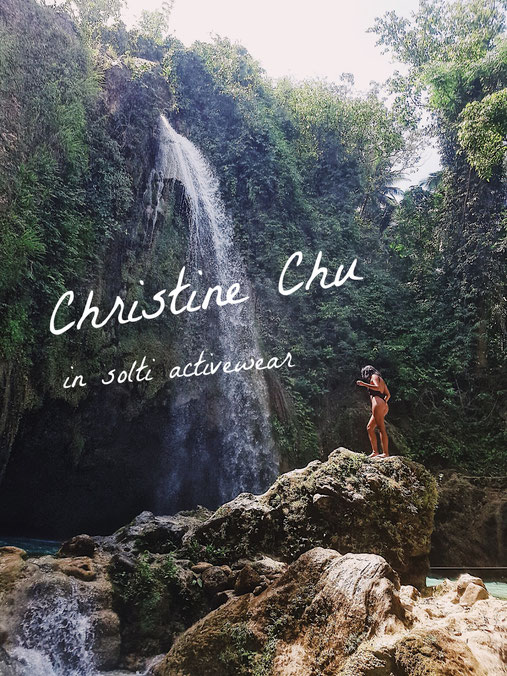 Inambakan Falls is located in the south of Cebu, easy to reach and what's even better? It's not as well-known as other falls, which means most likely you will have the place all to yourself.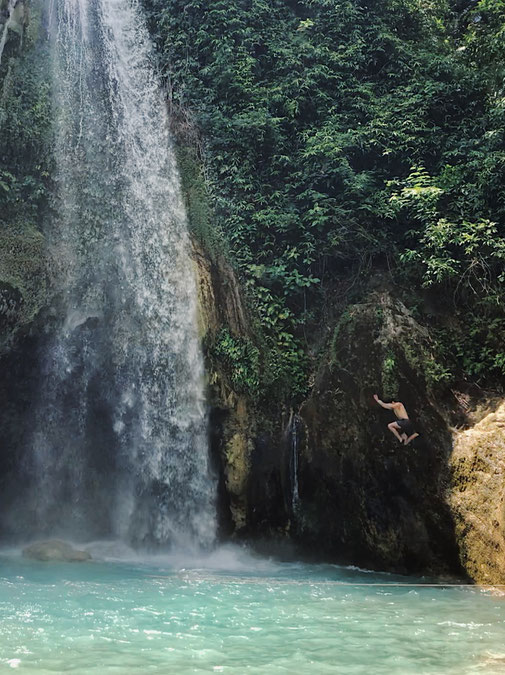 How to get there
Take a bus from Cebu south bus terminal that bounds for Batu and asked to drop off in Ginatilan. It takes around 4 hours depends on the traffic condition.


There will be plenty of habal habal drivers (motor taxi, my favorite form of transportation in the Philippines!) around offering tour service, just ask for Inambakan Falls and negotiate the price (~PHP50)  to drop off at entrance and pickup time.
As soon as you start walking down the stairs after the entrance, there'll be a clear path that leads you to the majestic falls. After a couple minutes of walking by the stream, you'll reach your destination.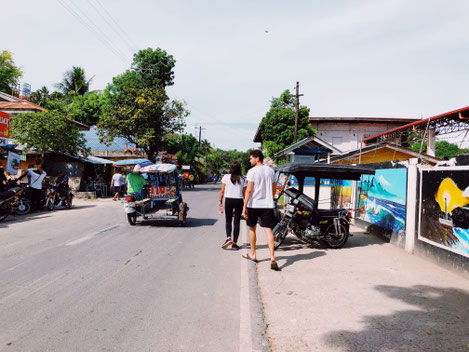 The drop off point in Ginatilan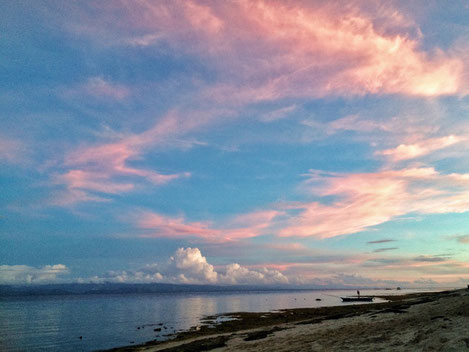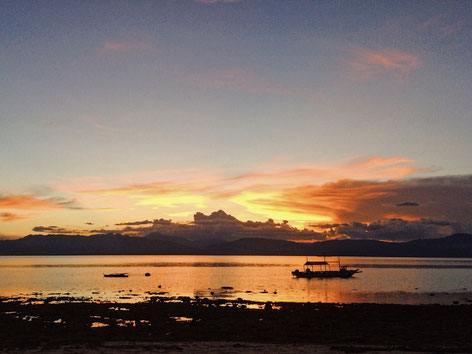 Same beach, different colors everyday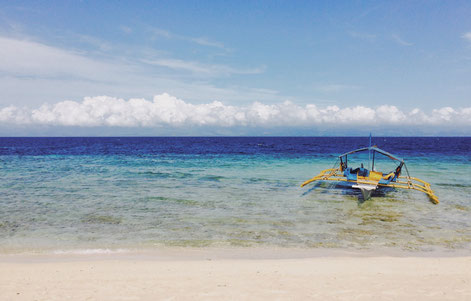 Bangca (out-trigger canoe) at the shore of White Beach
Tips
There aren't much choices of food in Ginatilan except for a few carendaria (local eateries) and roasted chicken stalls, so bring your own food or eat ahead before arriving Ginatilan if you're a picky eater or have any dietary restriction.


Hop on a bus bounds for further south and you'll reach Moalboal in an hour, visit Basdaku White Beach for camping and smooth sand or  Panasama Beach for various choices of diving centers, restaurants and bars.


Sunscreen is must! There isn't much shades in the falls unless you are underneath it!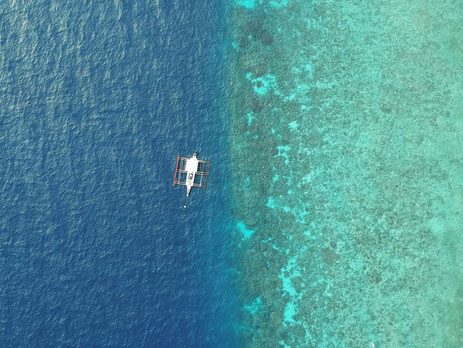 The place is pristine and clean. Let's keep it that way! Don't leave anything else but your footprint. Love our mother earth so not only our grandchildren can hear about it, they can also see it with their own eyes.