Twenty minutes of boat ride from Ban Phe Pier further south of Bangkok lies a small island named Koh Samet. Not knowing anything about this island but only plenty of beautiful beaches and travelling with nothing else but my wallet, passport, drone and a few pieces of clothes makes this trip one of the most random ones I have gone on and brings me to the realization that I don't need much to pass by. (Any fan of Mark Manson's?)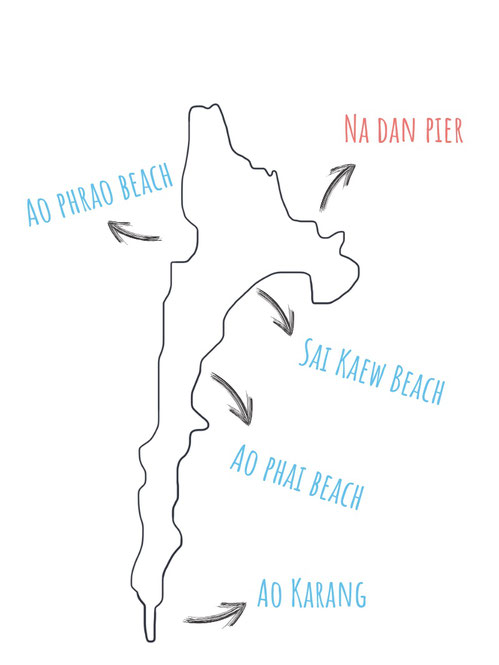 Main attractions of Koh Samet.
Sai Kaew Beach
The most lively beach there is and you know how it is: plenty of restaurants, overpriced souvenir shops, watersports rental, island hopping tour stalls…Perfect for families and someone who craves for pizza and French fries. To genuinely experience the island life, I'd say check out other parts of Koh Samet after dropping off from Ban Phe Pier. The beach itself is absolutely gorgeous but it can be crowded.
Ao Phai Beach
Somewhere not too far from the pier, with tranquility and decent beach. Get yourself a coconut, take a sun chair and enjoy the peace away from the crowd. It takes 10 minutes of walking from Sai Kaew Beach but it's a nice stroll along the coastline.
Ao Phrao Beach
High end part of Koh Samet, where all luxurious resorts are located at with proper (hence pricy) restaurants. Although it might not be convenient location-wise, a 10 minute jeep ride will take you to a completely different scene. The beach is not the best one on the island but it is the most peaceful and the most ideal to watch sunset. I don't recommend visiting this beach unless you're spending the night on this side of the island. In that case visiting the most southern tip of the island (Ao Karang), would be quite a road trip with the panoramic view of the coast.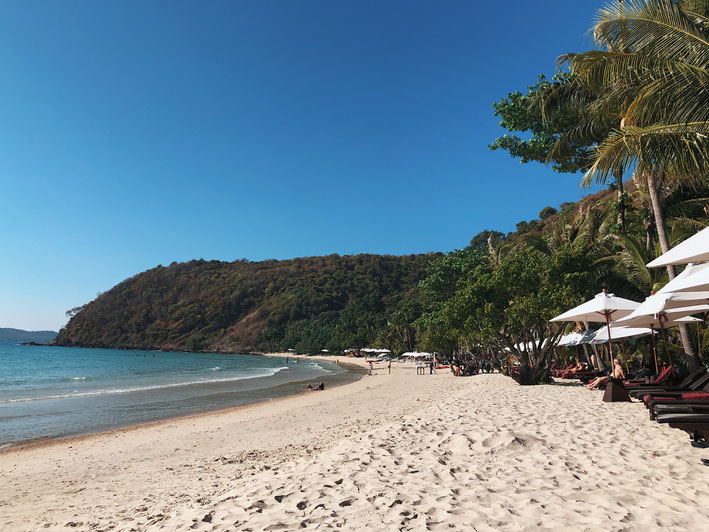 Beach hopping doesn't stop solely after Koh Samet, it's a must to join an island hopping trip to visit those even more pristine beaches around. Out of the isles scattered around Koh Samet, my favorite one is Koh Thalu (or Talu). It has everything I like about an island: crystal clear water, fine sand and a lookout. Climb with the rope up the steep slope behind the island then follow the path for about 8 minutes you'll find yourself a lookout and a perfect picnic spot. You're welcome.
Getting to Koh Samet from Bangkok
Take a bus from Eastern Bus Terminal, or minibus from Victory Monument or hire a private car. It takes 4 hours to reach Ban Phe Pier if the traffic is mild so it's best to head out early.
Once you're getting your tickets to Koh Samet at the pier, the ferry operators will convince you to get round way tickets "to be safe", which is not necessary. If you're flexible and happy go lucky kind of travelers like me, it's more stress-free to just get a one way ticket to Koh Samet, otherwise you'll have to stick with the ferry schedule when you head back to Bangkok. Boats en route from Koh Samet to Bangkok are frequent (every 30 minutes during the day), it is common for travelers to just show up at the pier to catch the soonest ferry.
Heads up: Don't forget to get your national park permit for the islands around (entry fee) at the tourist office. Island hopping tours usually provide snorkeling gears, a guide and a lunch but permit is not inclusive, so plan your trip ahead to make sure you have time to get the permit before boarding. It's located right in the crossroads between the village and Sai Kaew Beach.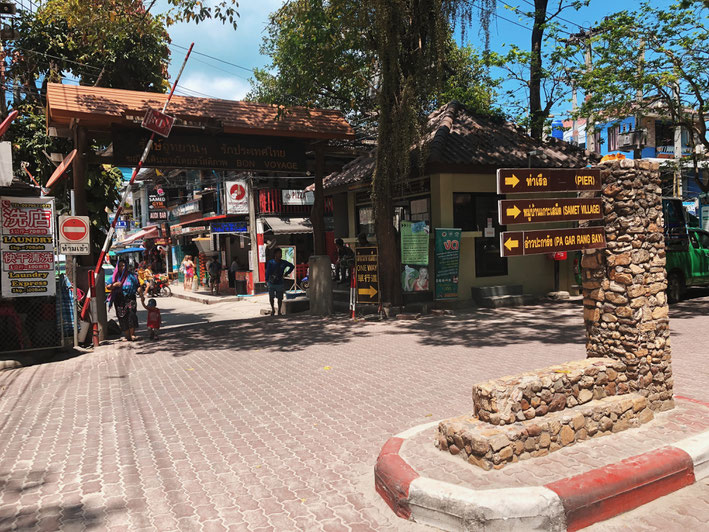 As much as there are plenty to do on this isle, don't forget that the gems are the islands around Koh Samet! Plan your stay here as it is the main port to other islands but make sure you plan a day or 2 to check out those virgin islands nearby.
Still got questions about Koh Samet? Shoot us a message I'll be happy to help or make you an itinerary!